This is the first graphic novel I ever created. There was a lot of sketching and trying things out to visualize the story. Below is the final version of the novel and the process of creating it.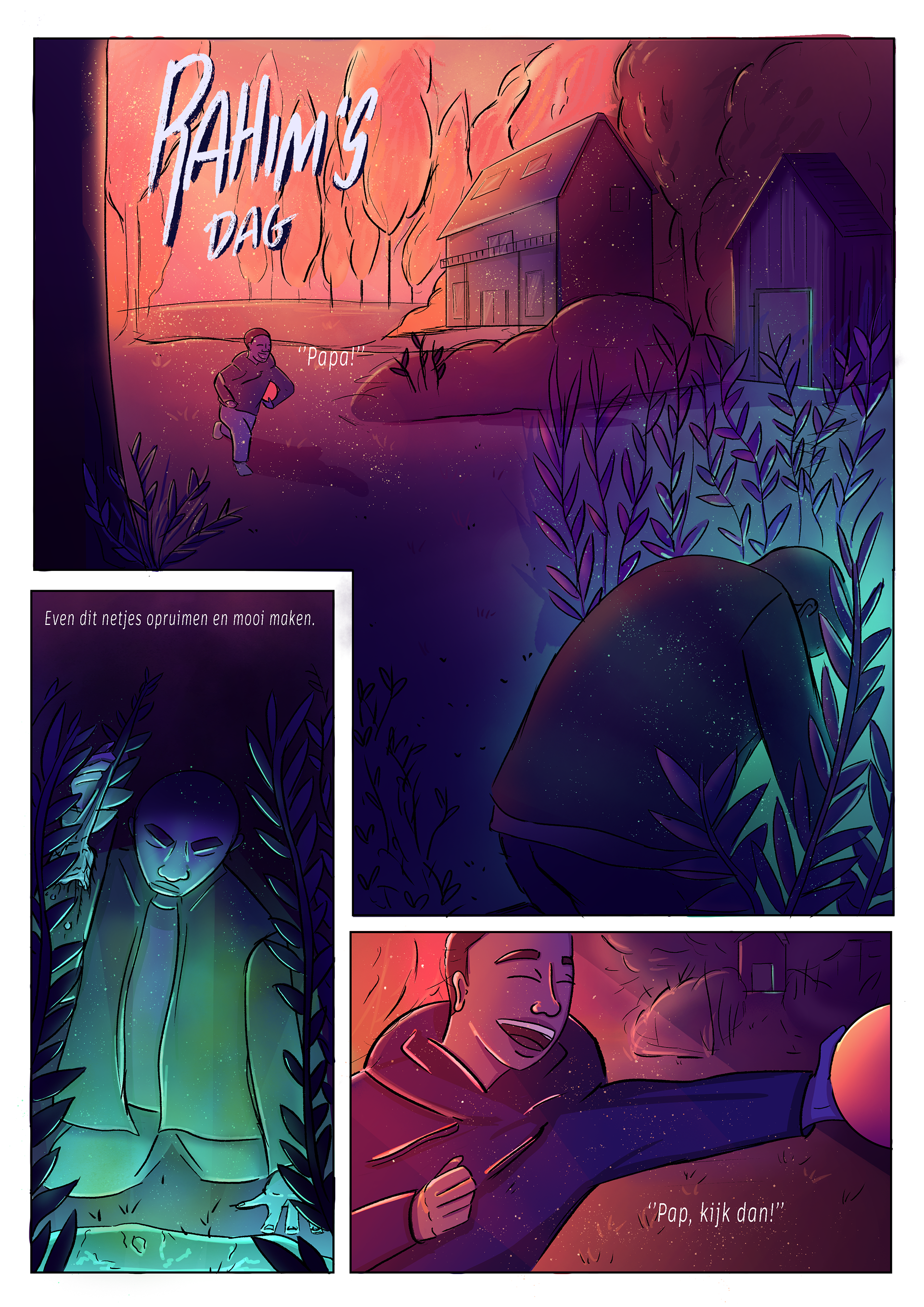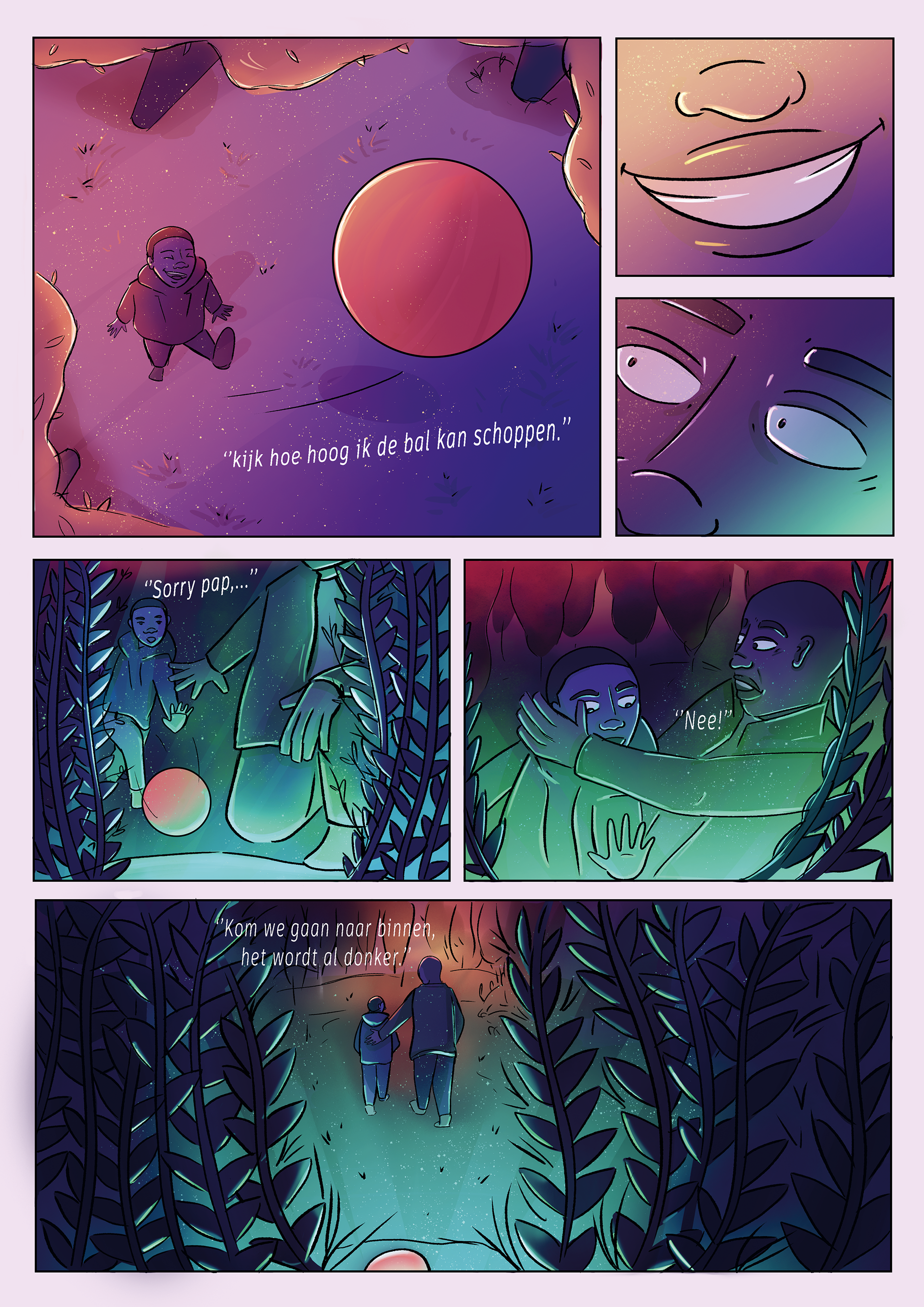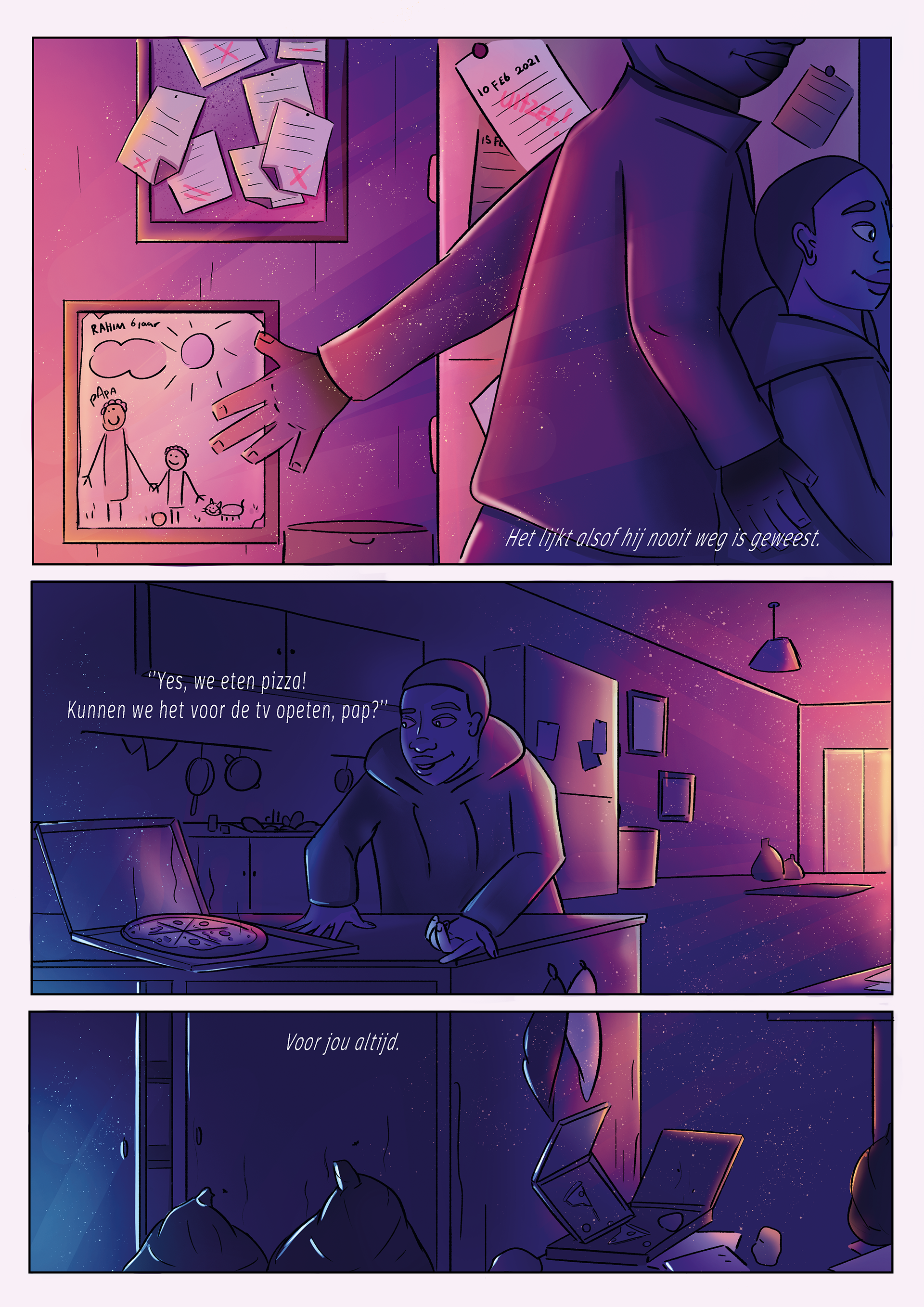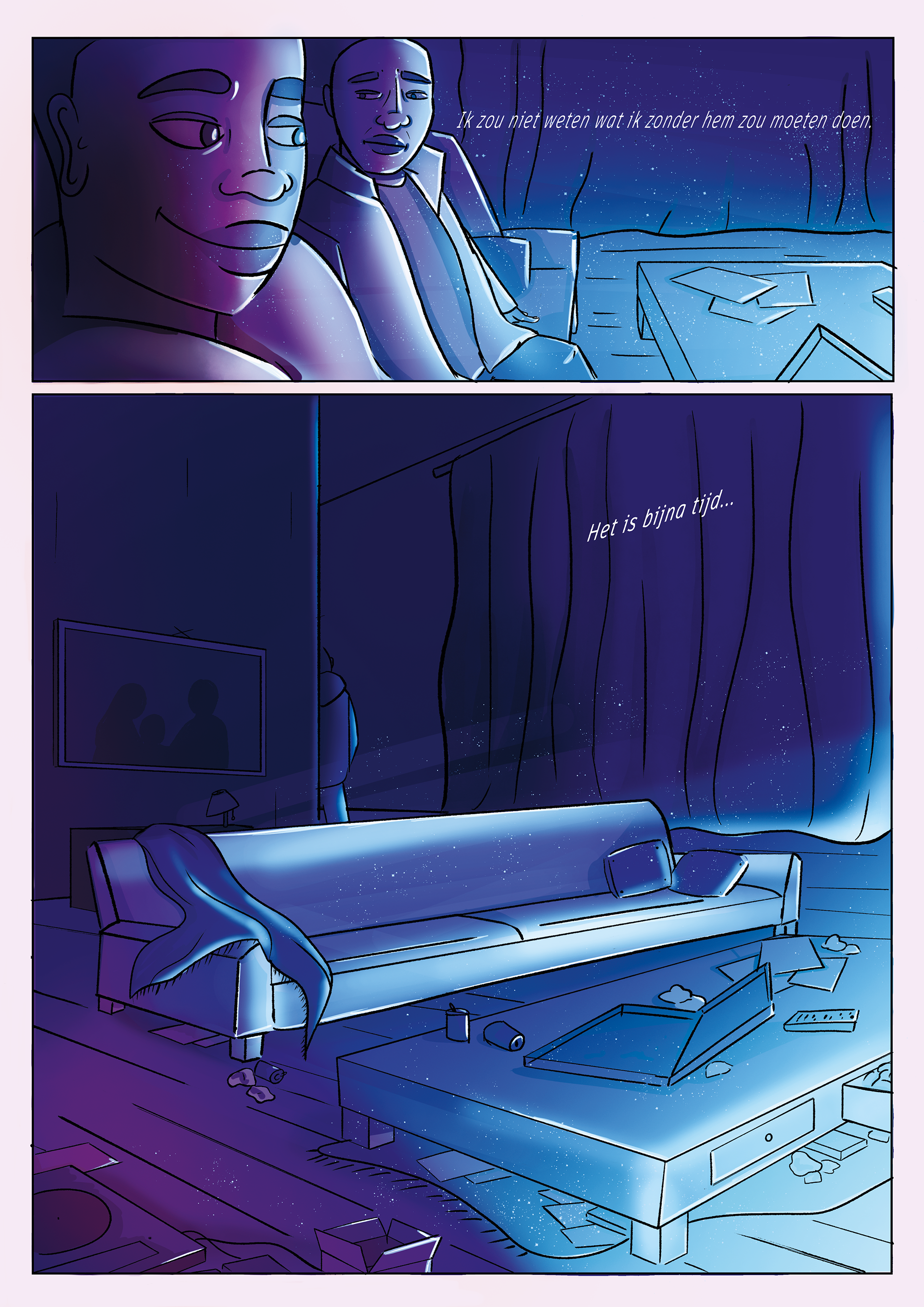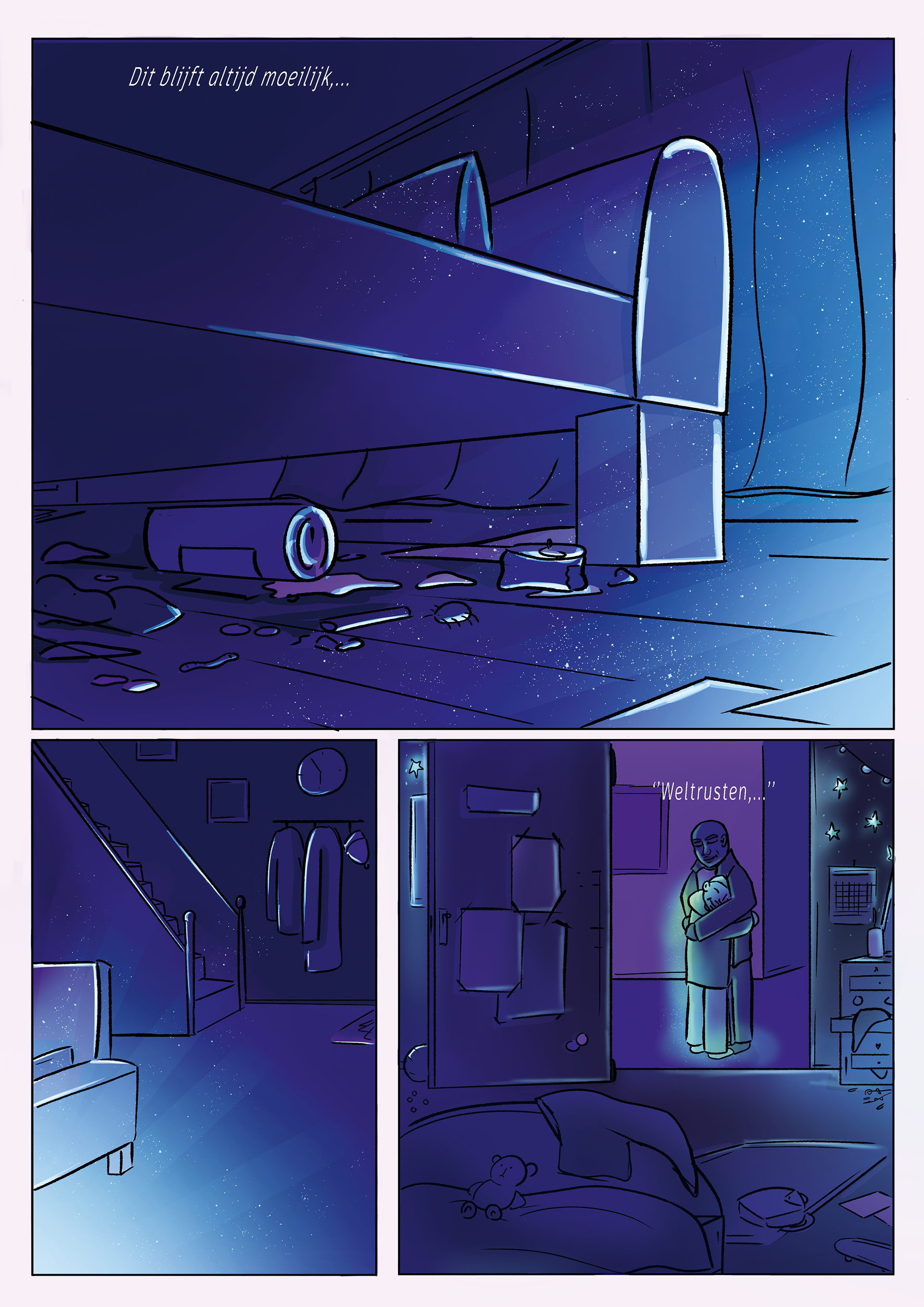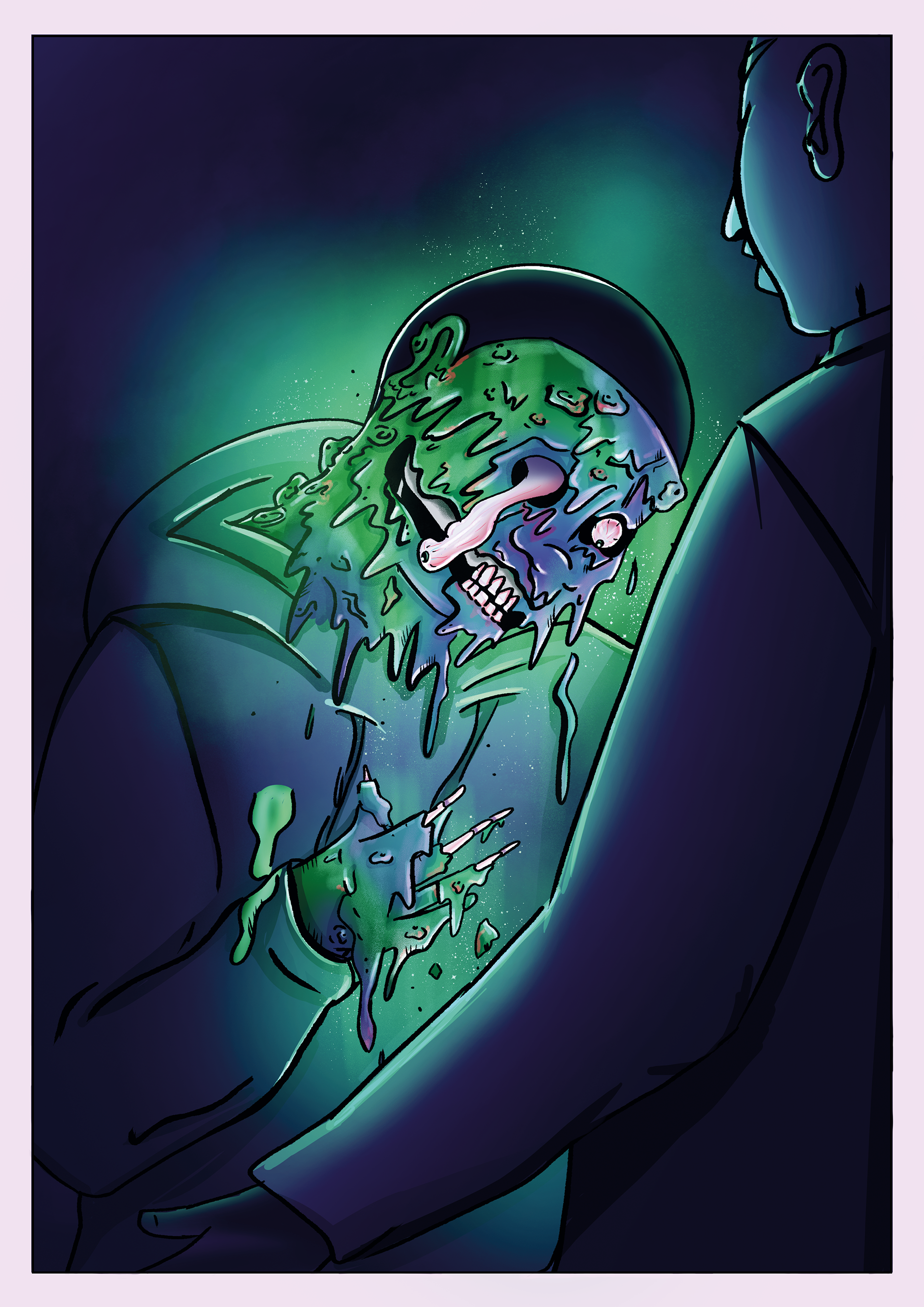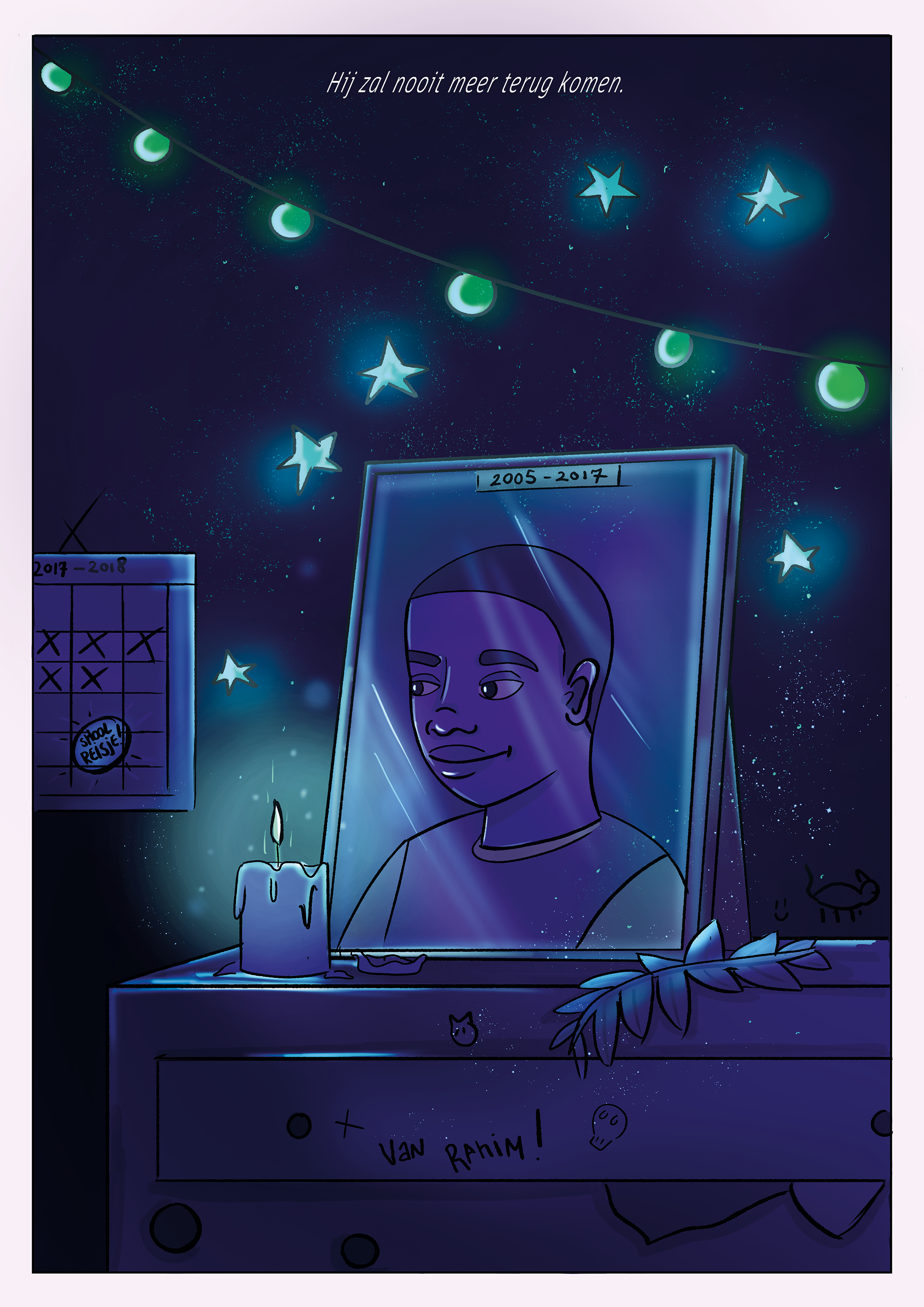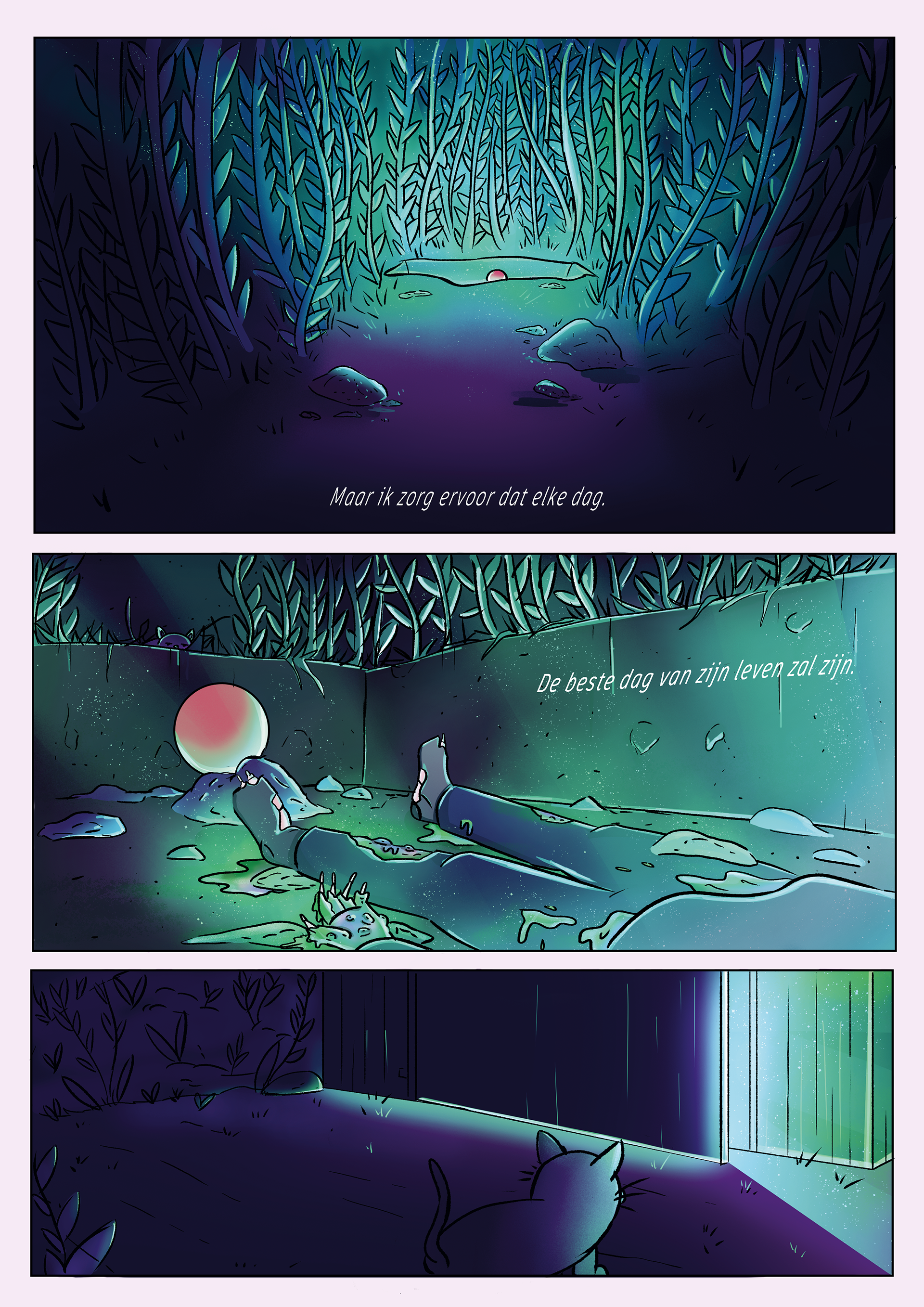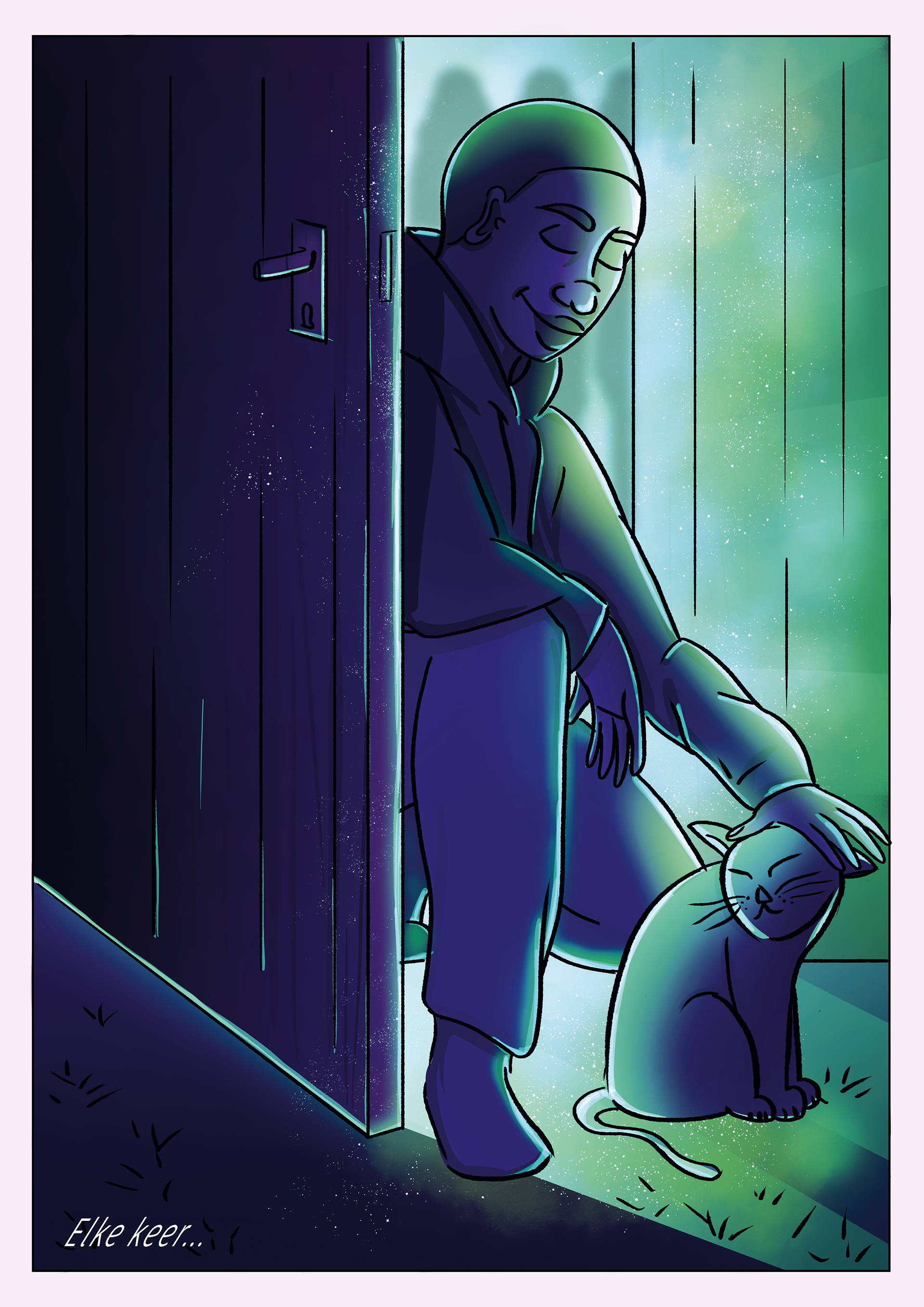 The first step was getting the story on paper and drawing out some panels so I could establish how many pages I needed.
 I wanted to use perspective drawing to emphasize the different moments in the story.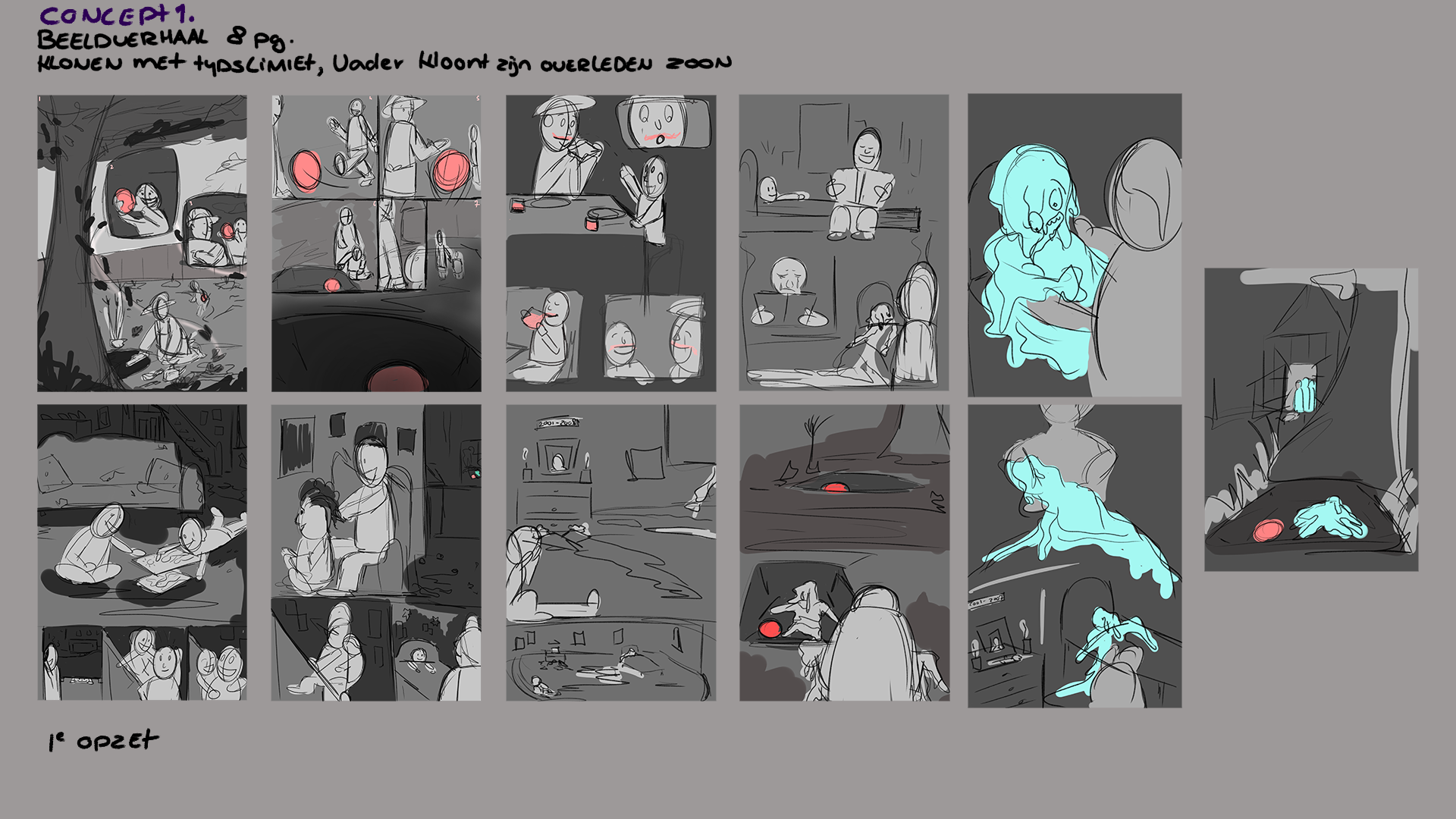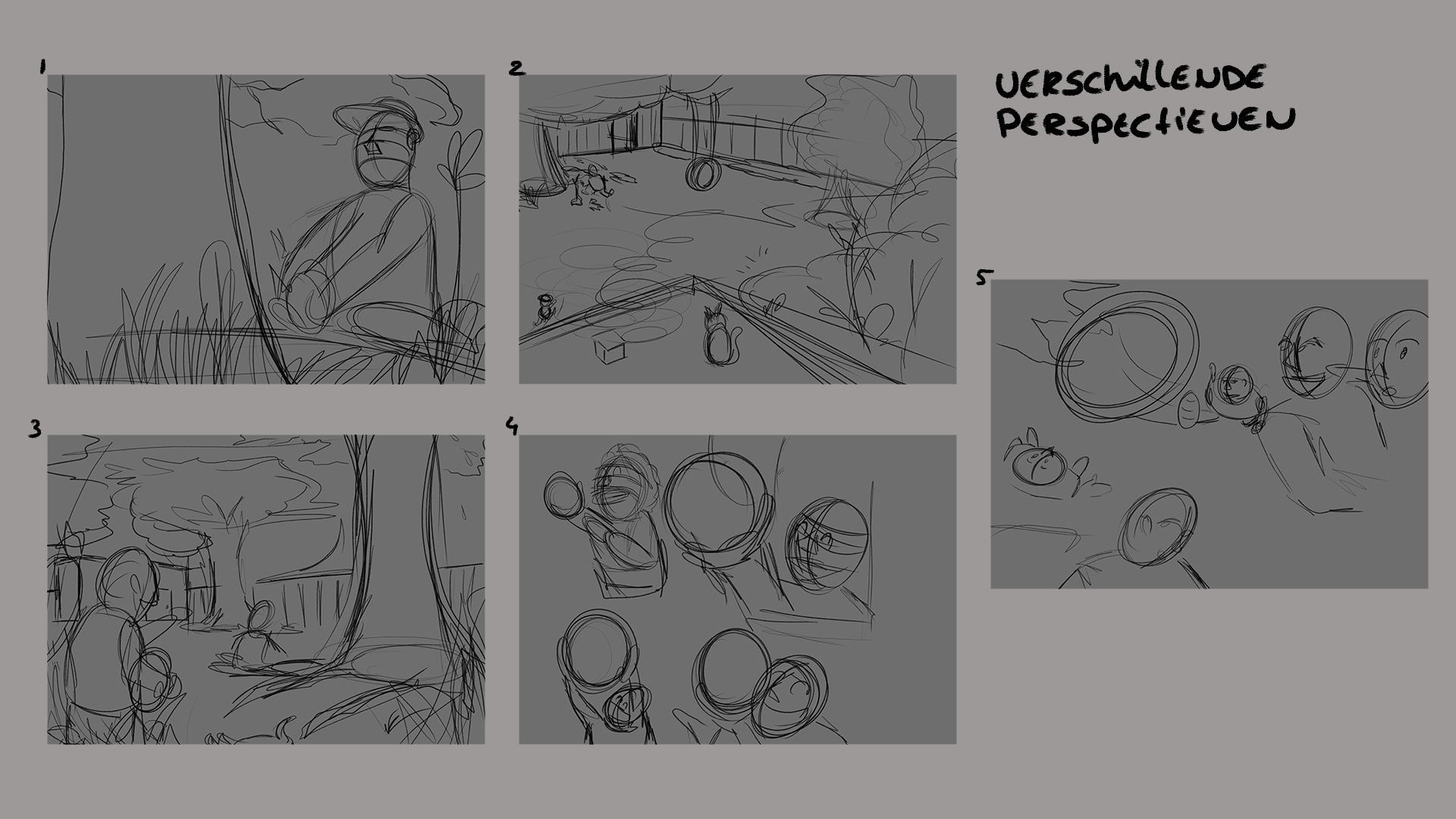 I did some character design for the father and the son. After that I created a character sheet for the son that I could use while drawing the final version.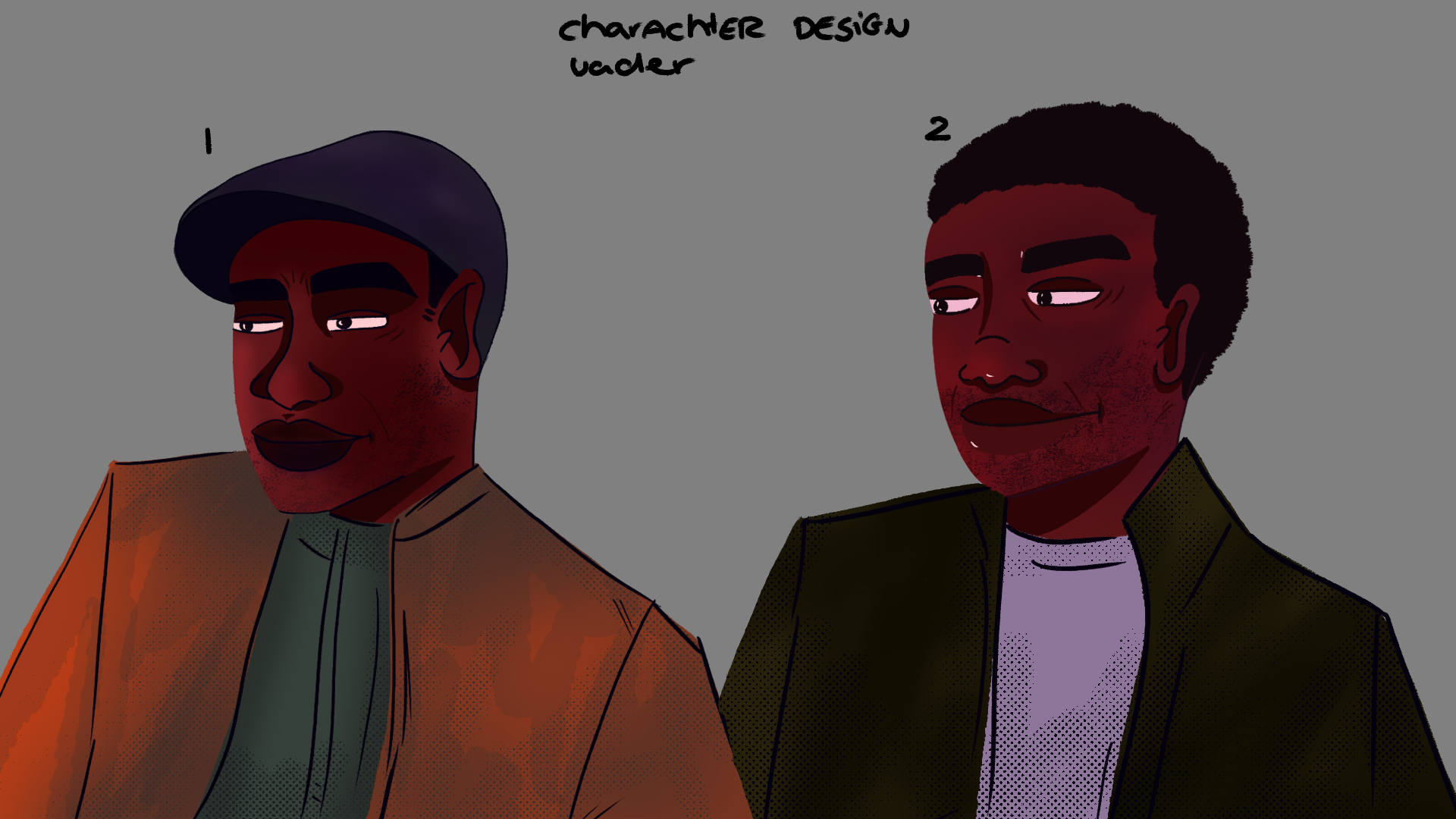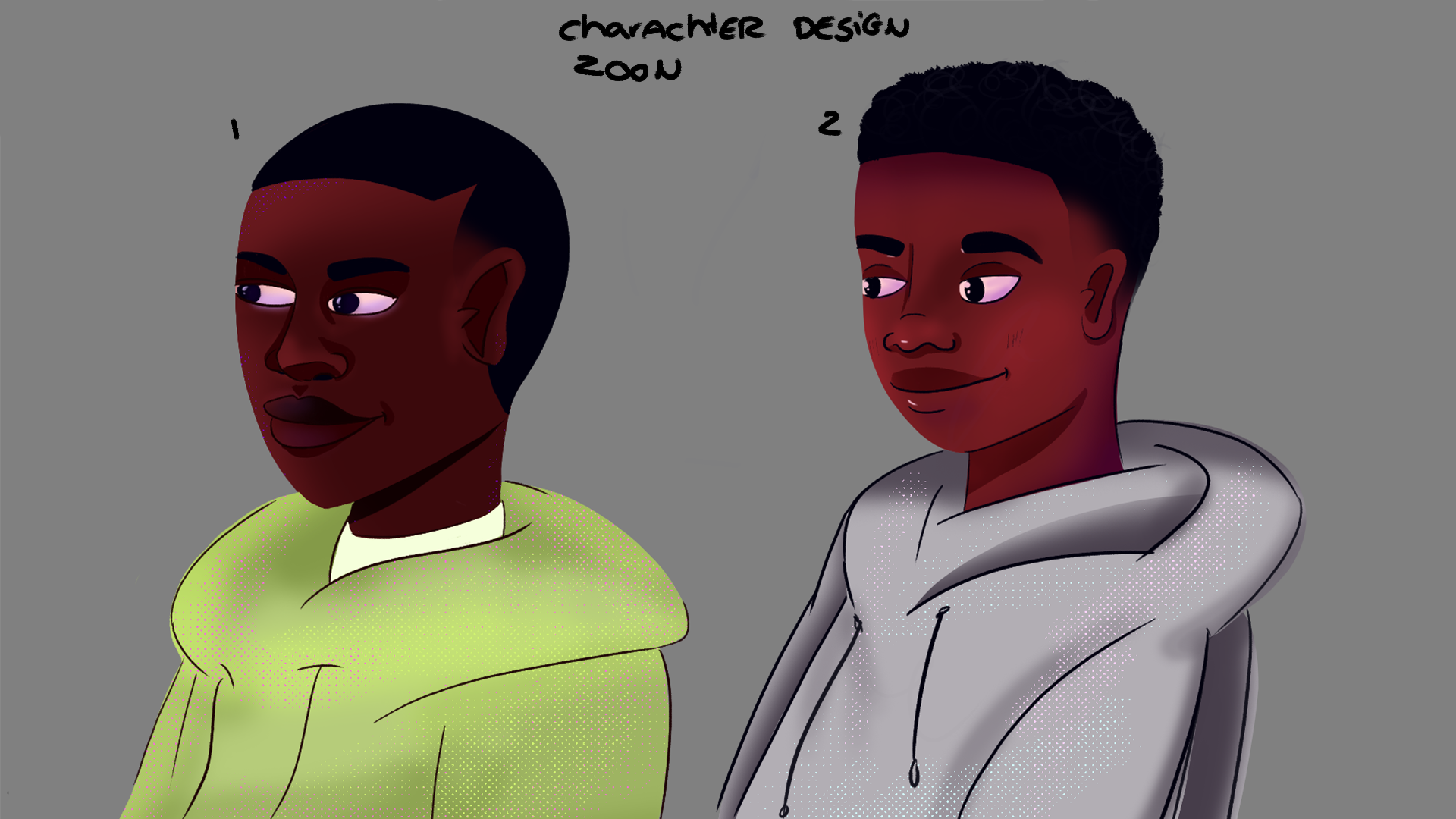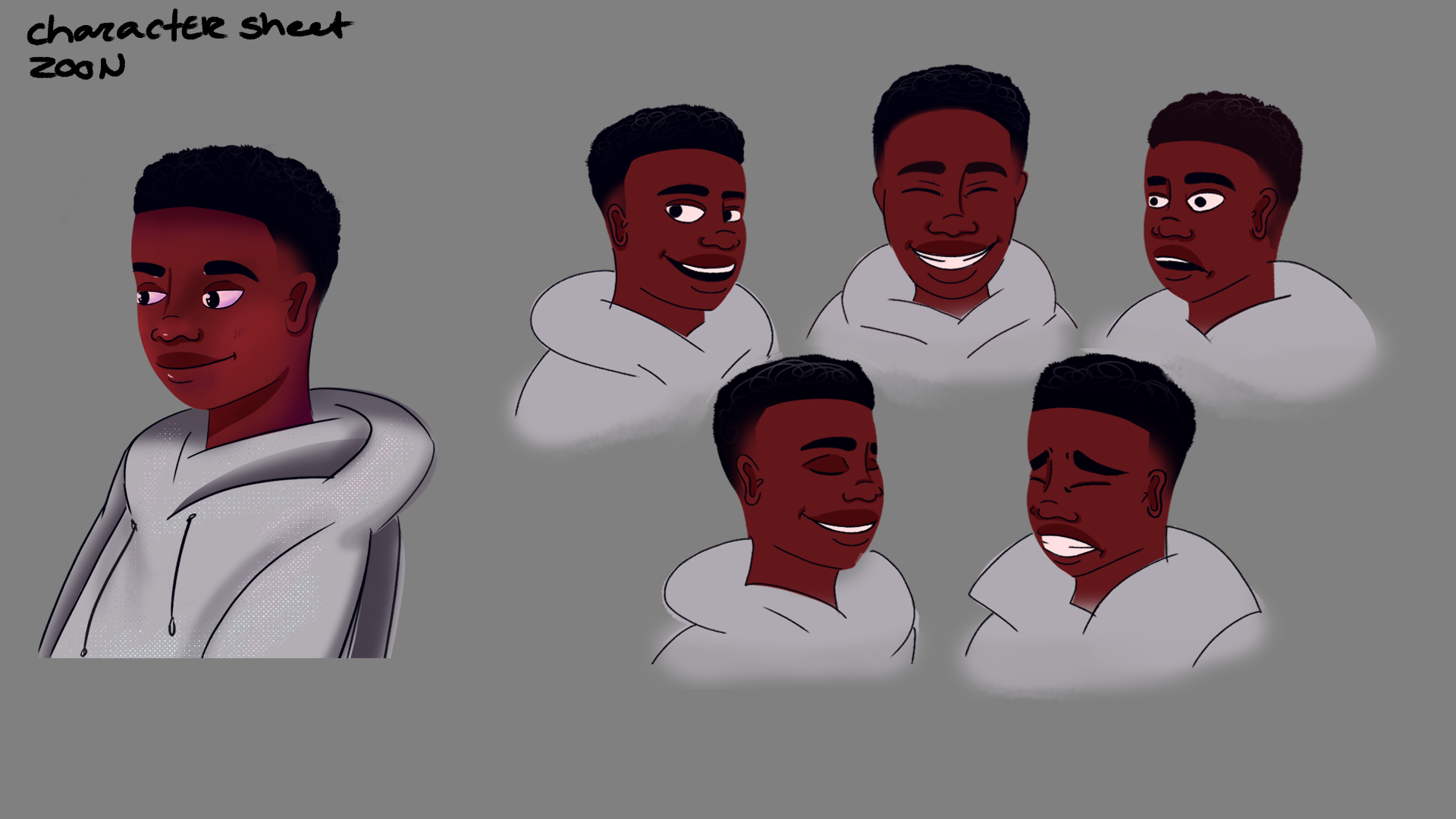 I explored the drawing style of the graphic novel throughout creating different style frames. I drew a messy kitchen and then experimented with different colours. I really liked the purple with a bit green in it because it gave a mysterious look. In the final version I also added the colour orange to represent the happy moments.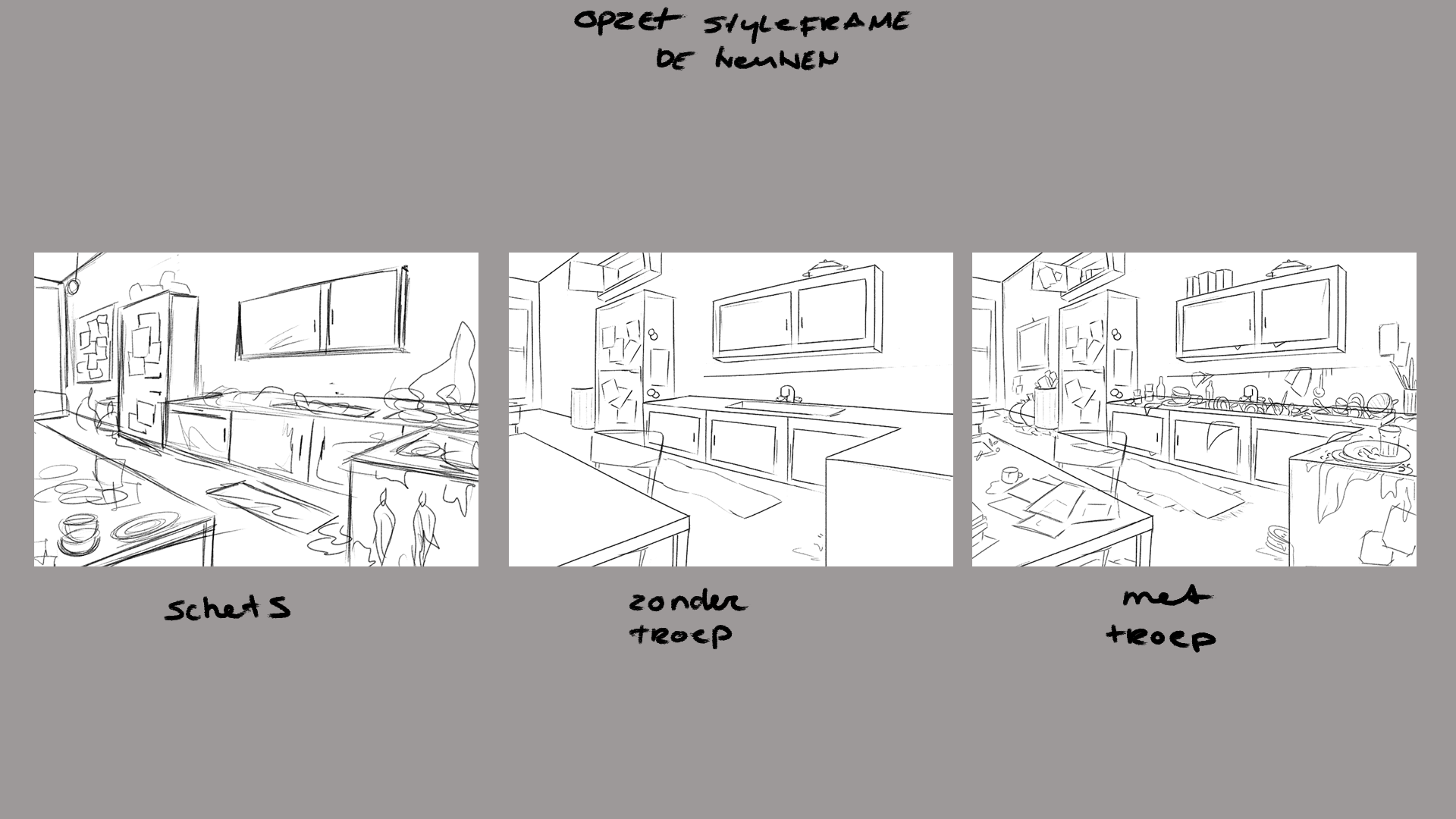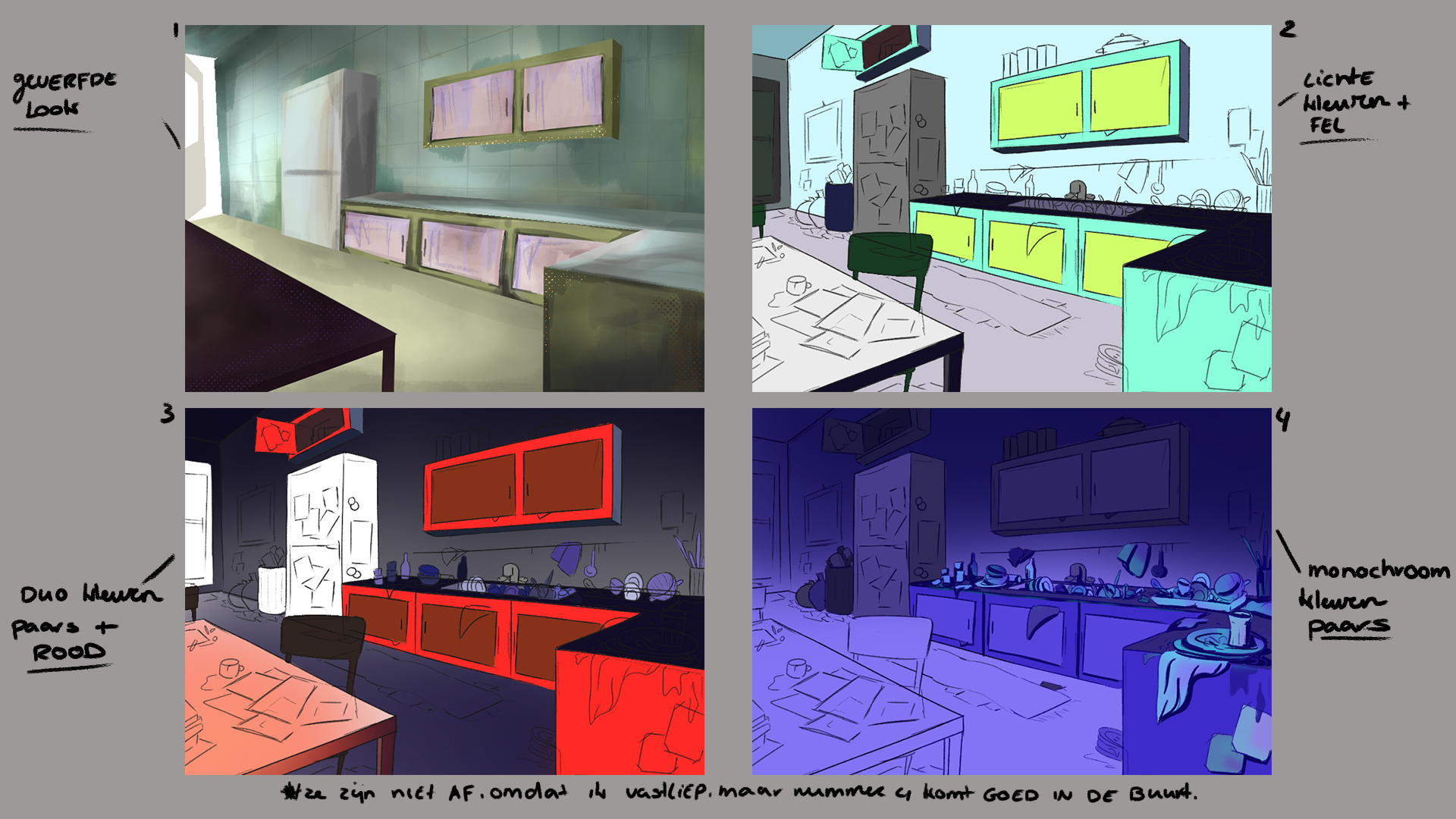 After I decided on the colour pallet I drew a second version of the graphic novel. The sketch was a guideline for me to create the final outline version. Then I did the colouring and added some light and shade to give it more depth.