The concept of Witch Way is that you play as Lillith, a witch who works for Lady Deepgrace's  delivery service, to pay off her magic school tuition. The goal is that you have to deliver the package on time, but there are also enemies on the lookout to steal your packages. This page portrays my contribution to the game. I'm not the concept holder and this game wasn't possible to make without the wonderful people that are the programmers, the gameplay-, sound- and the art team.​​​​​​​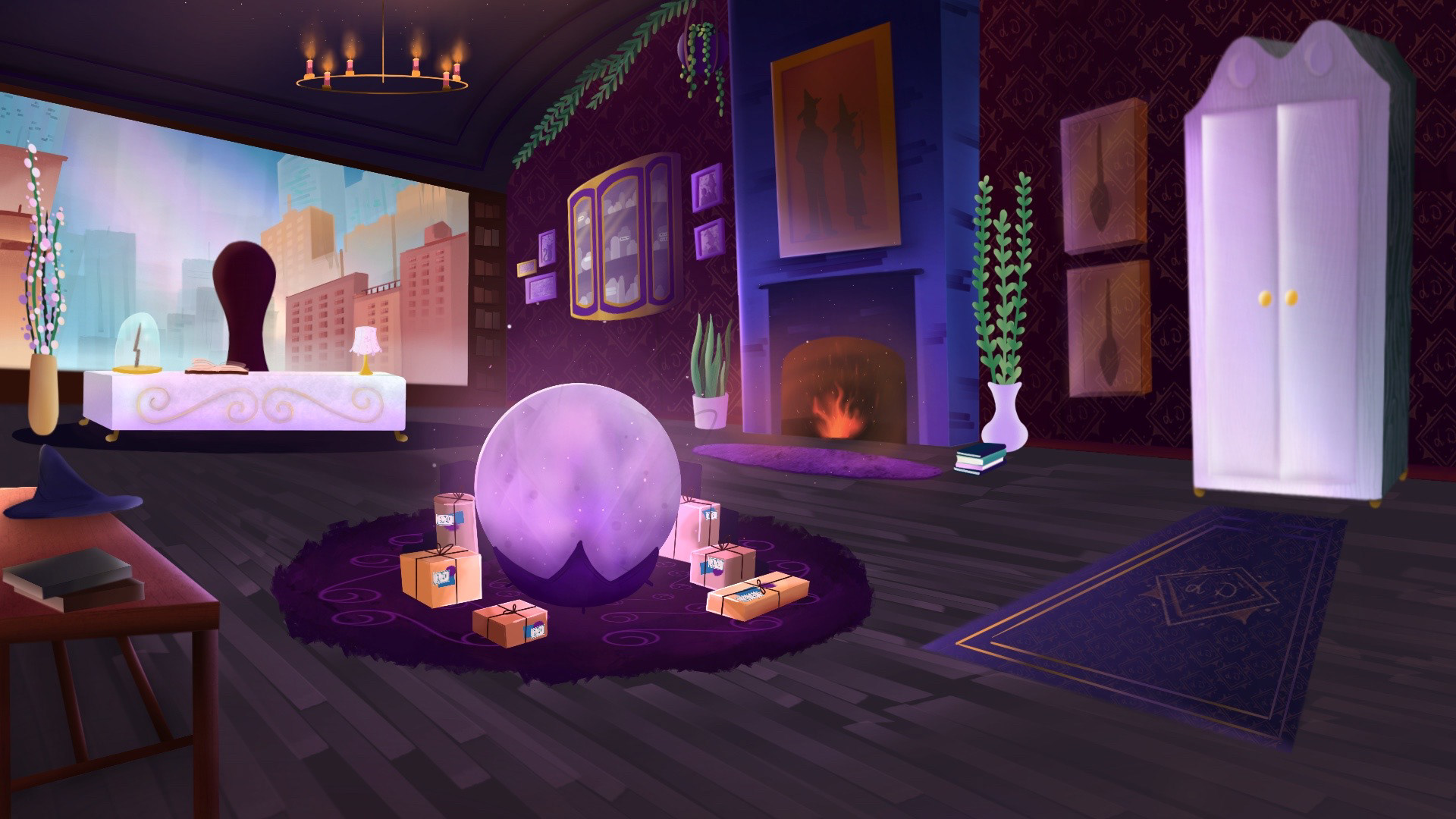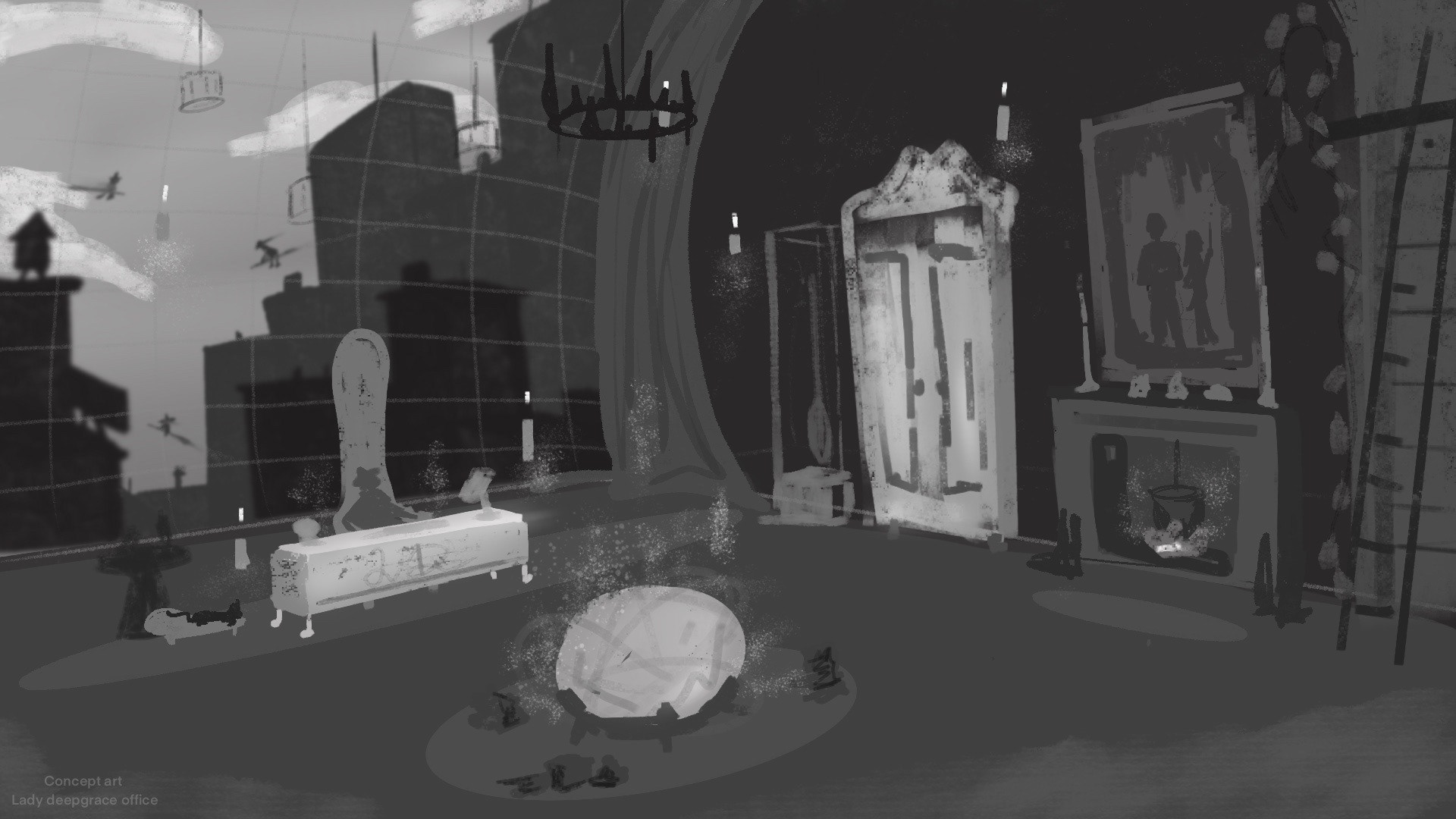 This was my first concept art of the room. It's the office of the character Lady Deepgrace. The room needed to be a reflection of her personality. She is a powerful and classy witch. We wanted to show that throughout the design. ​​​​​​​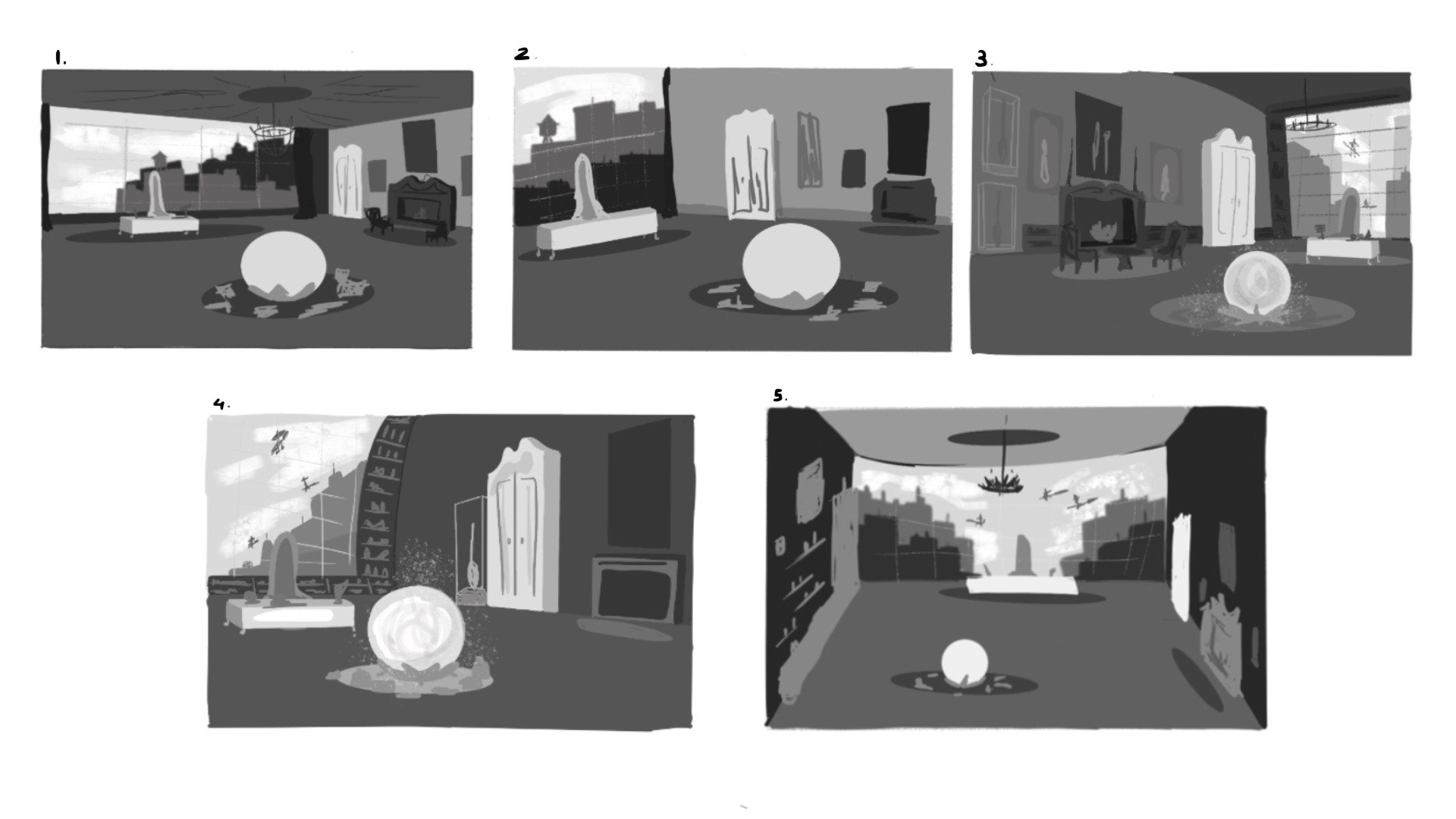 After the first concept art, I was experimenting with different types of perspectives and how that translates to Lady Deepgrace. Pleun was creating the concept art for the items that were placed in the room.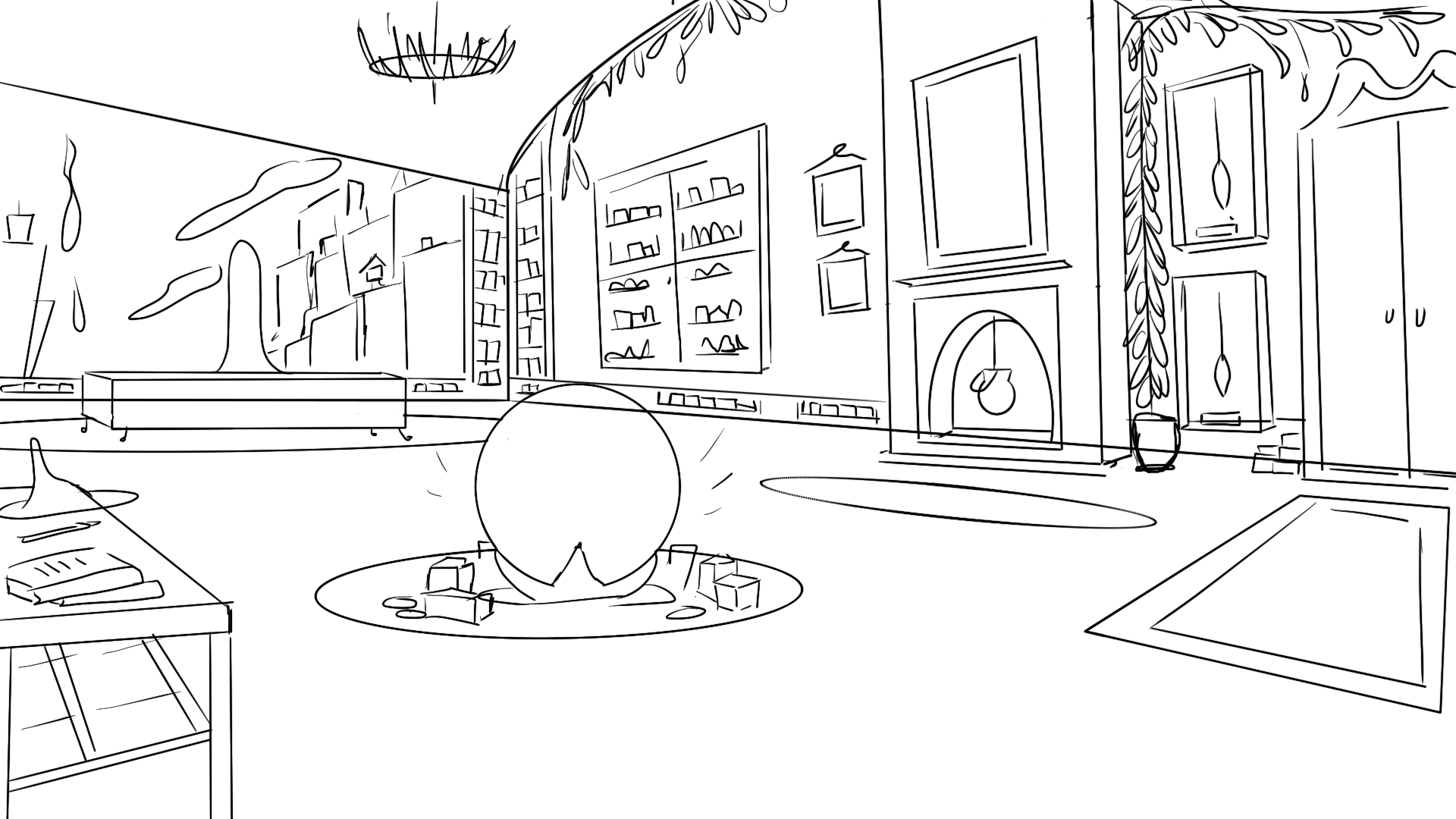 We finally decided on one of the concept arts and I made a rough sketch of the room with some of the furniture in it. After that it was a matter of combining everything Pleun and I made in the final illustration.​​​​​​​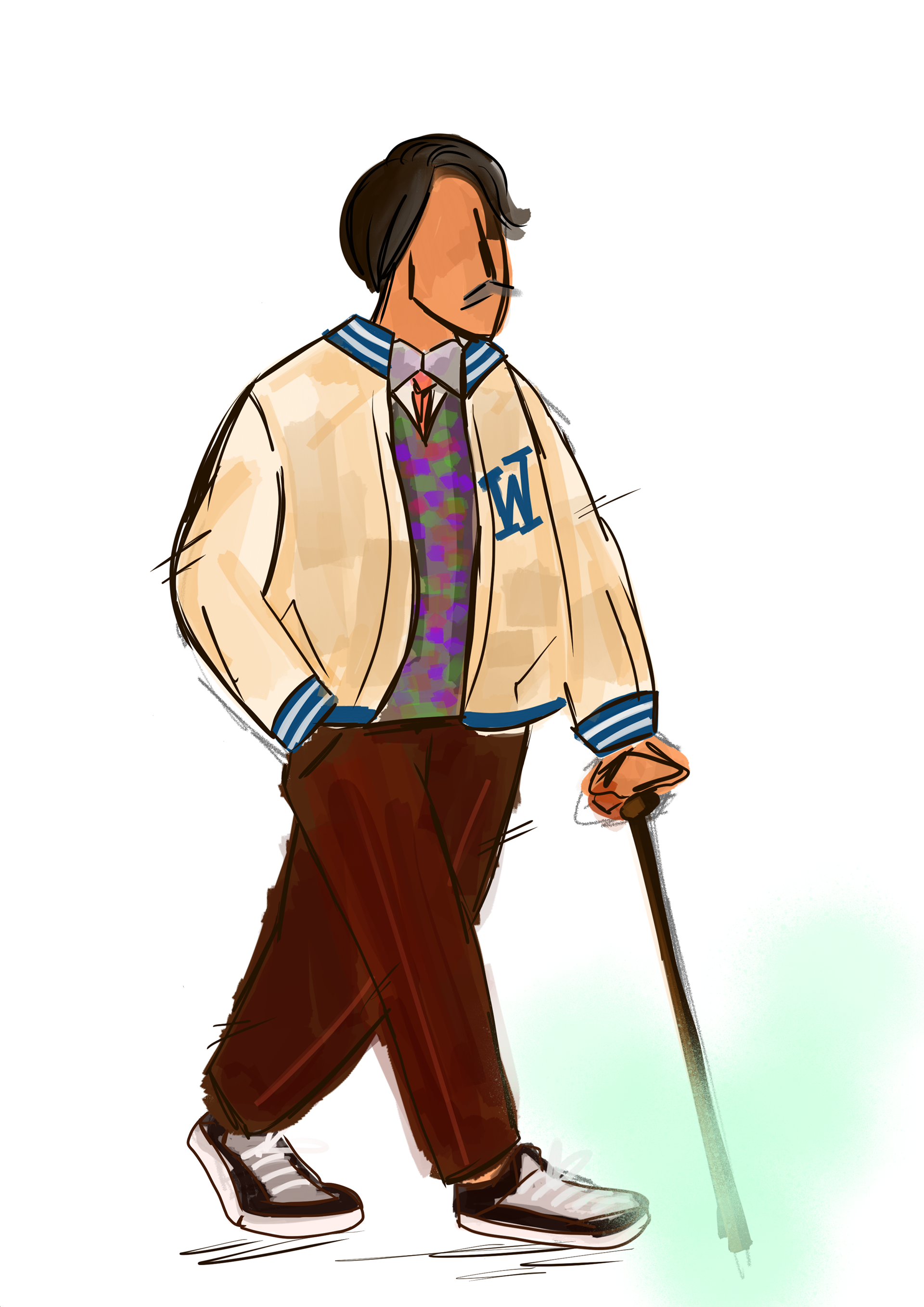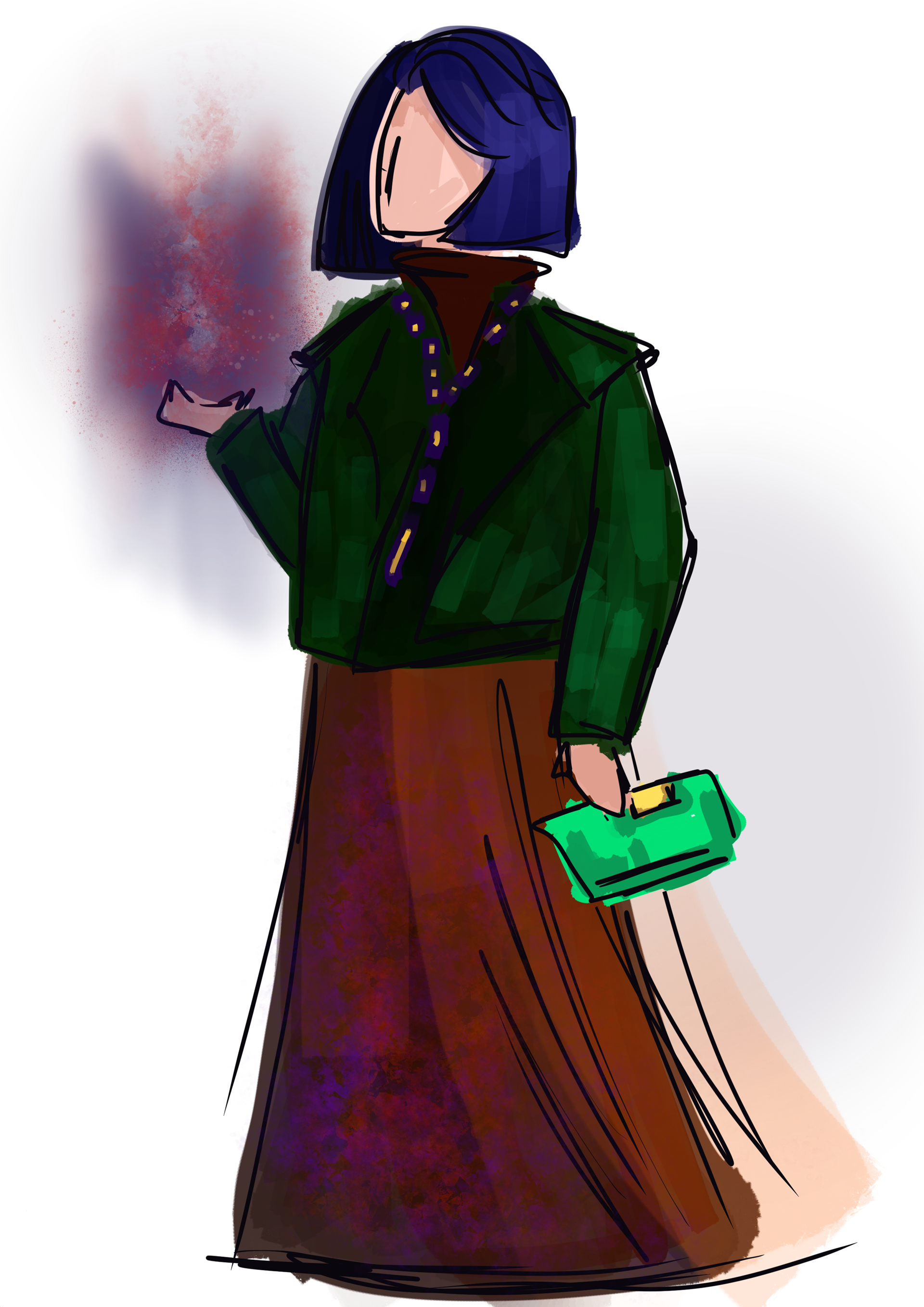 For the game, I also created a couple of npc characters. I wanted to combine street style clothing with a bit of magic.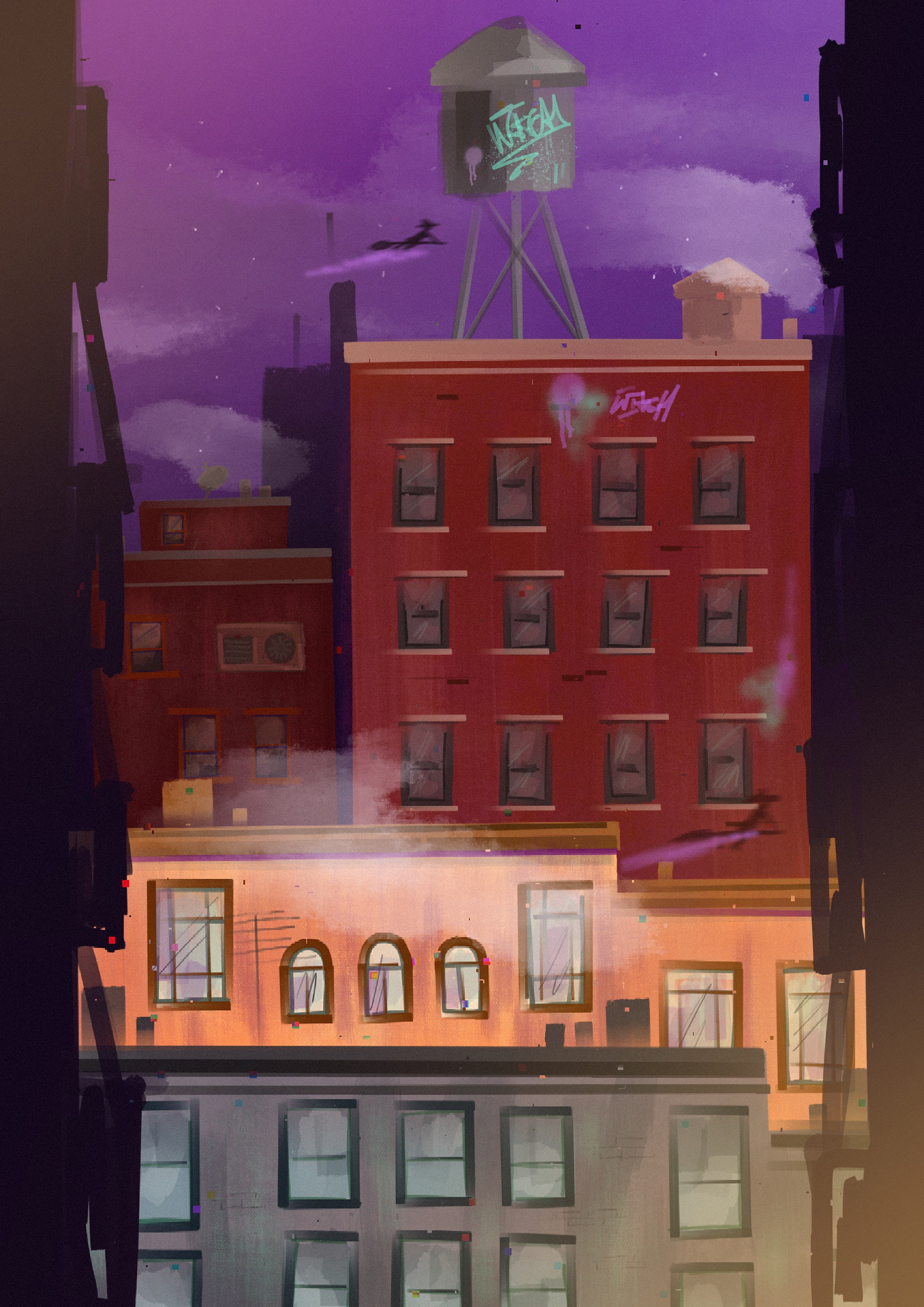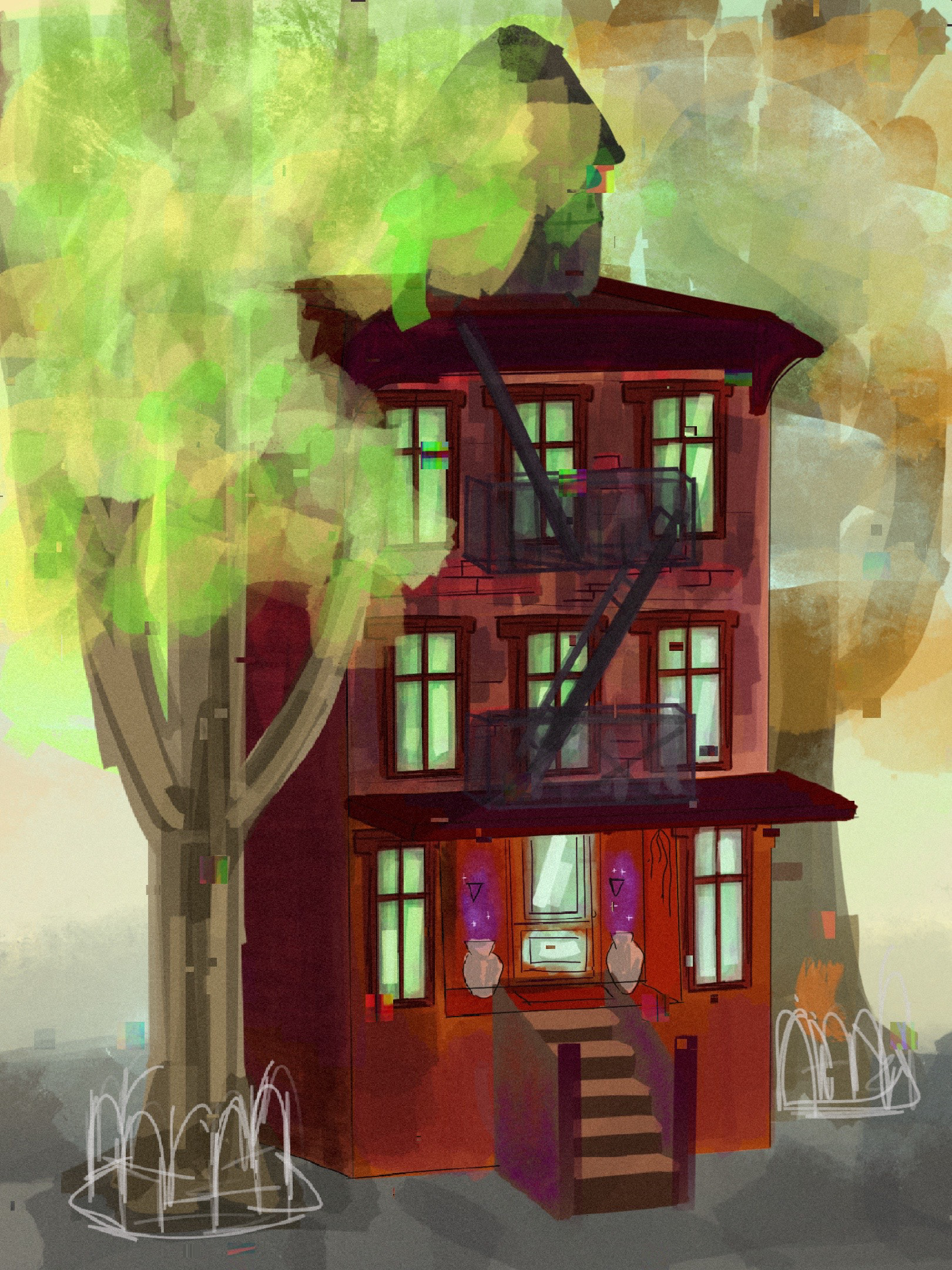 The game takes place in a made up city, Trimore. We needed a lot of buildings to create the city. We drew inspiration from the buildings in New York City and wanted to channel this in our game too. With that in mind I created a couple of sketches before we started 3d modelling.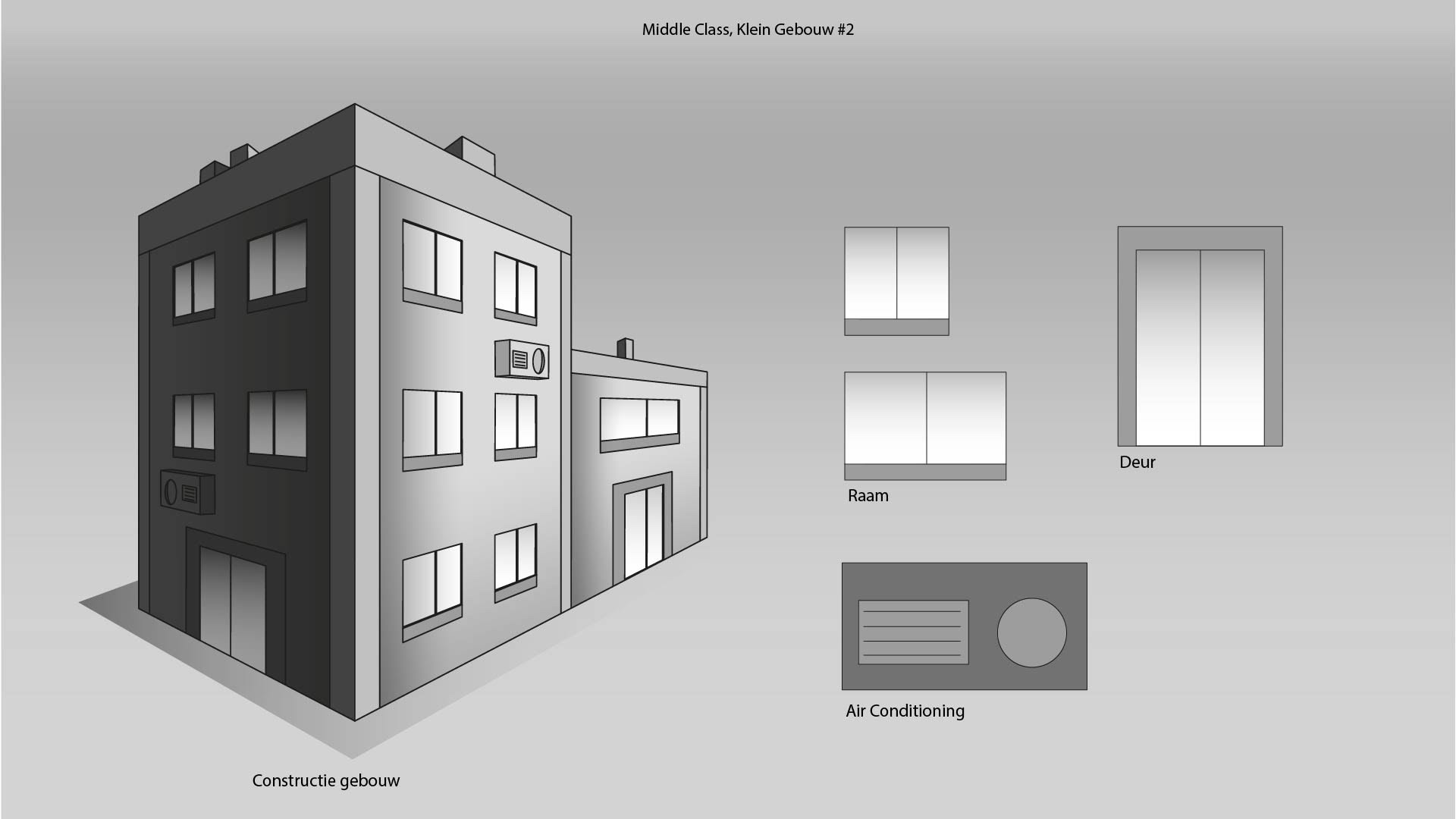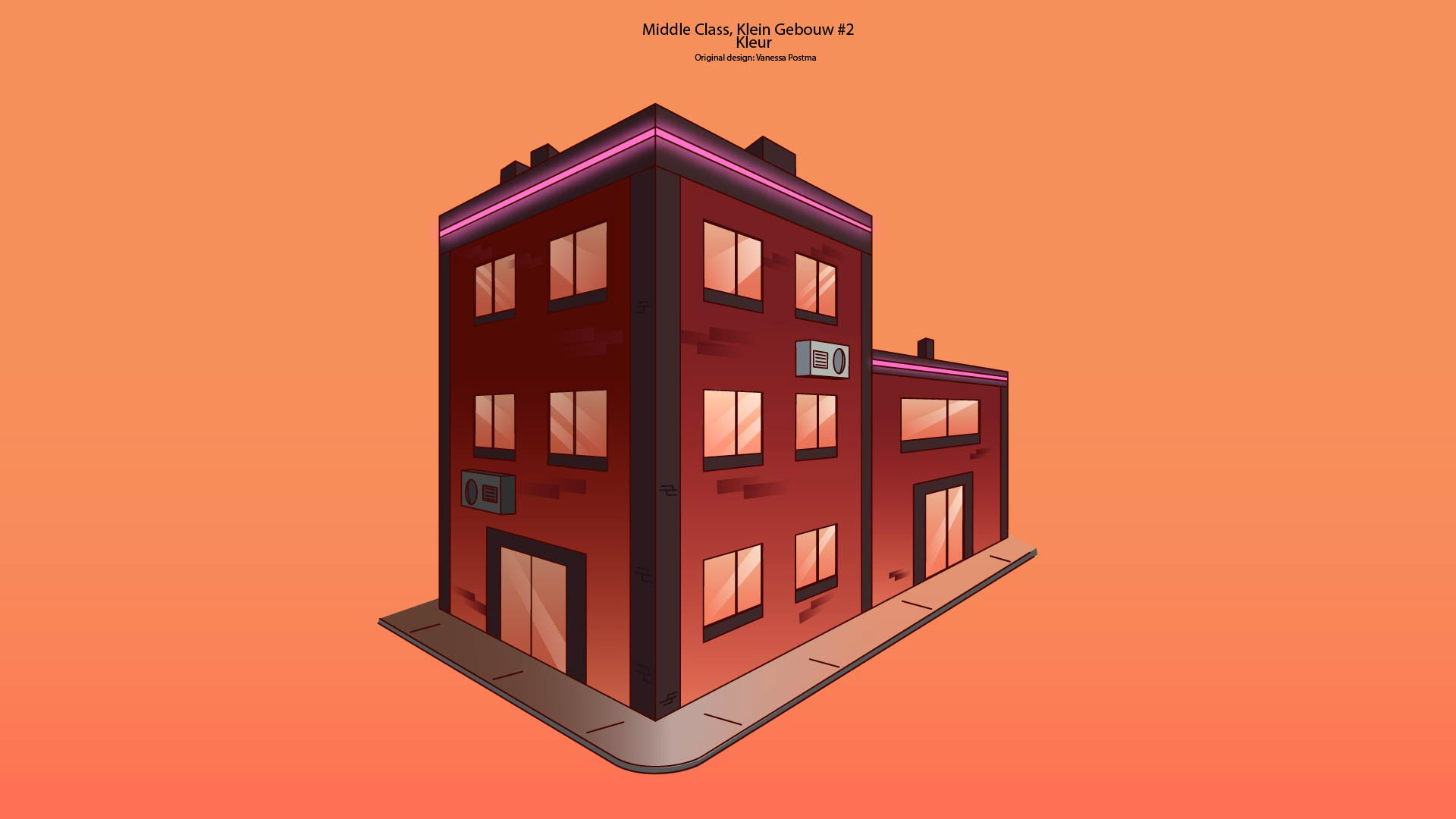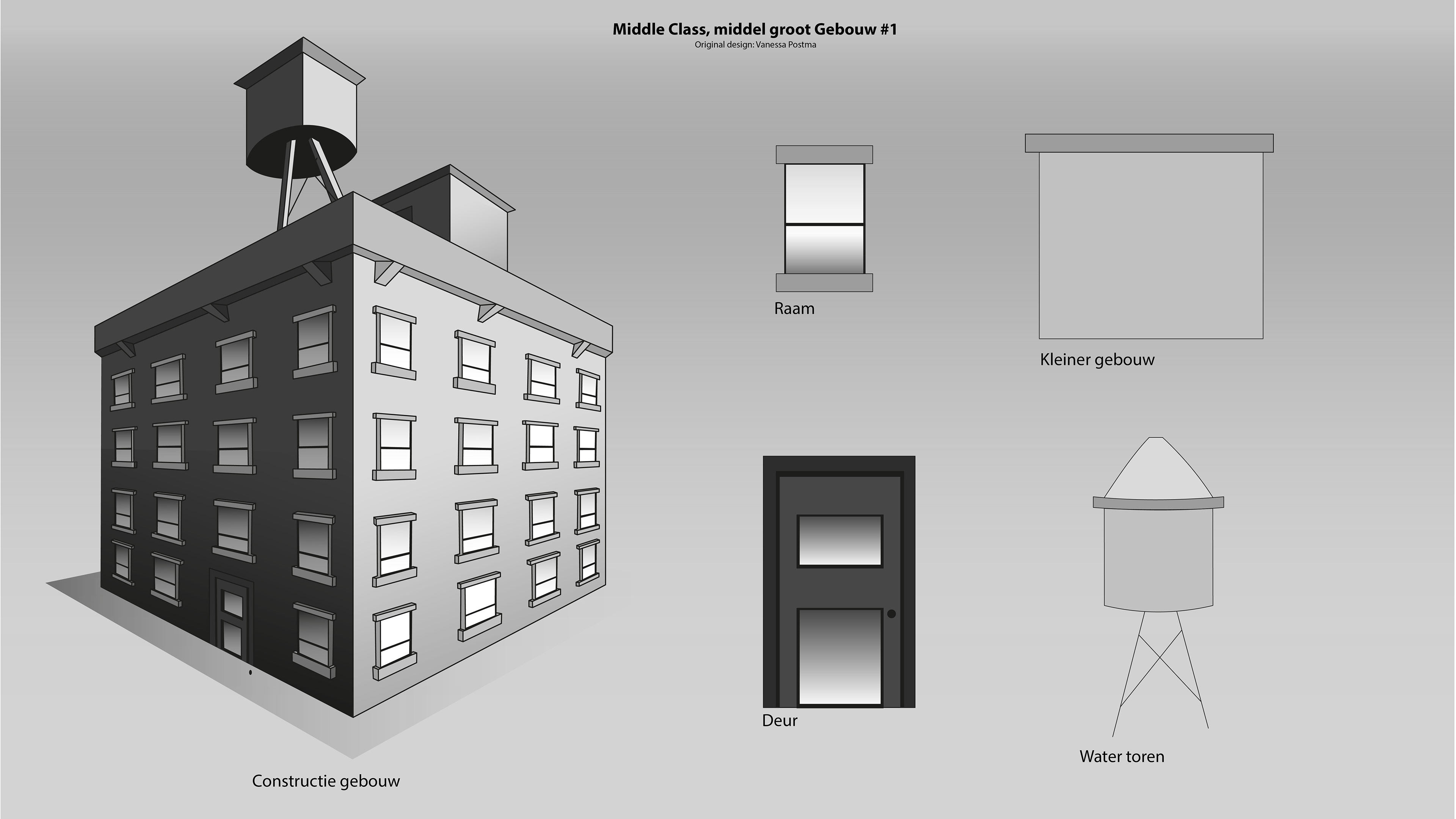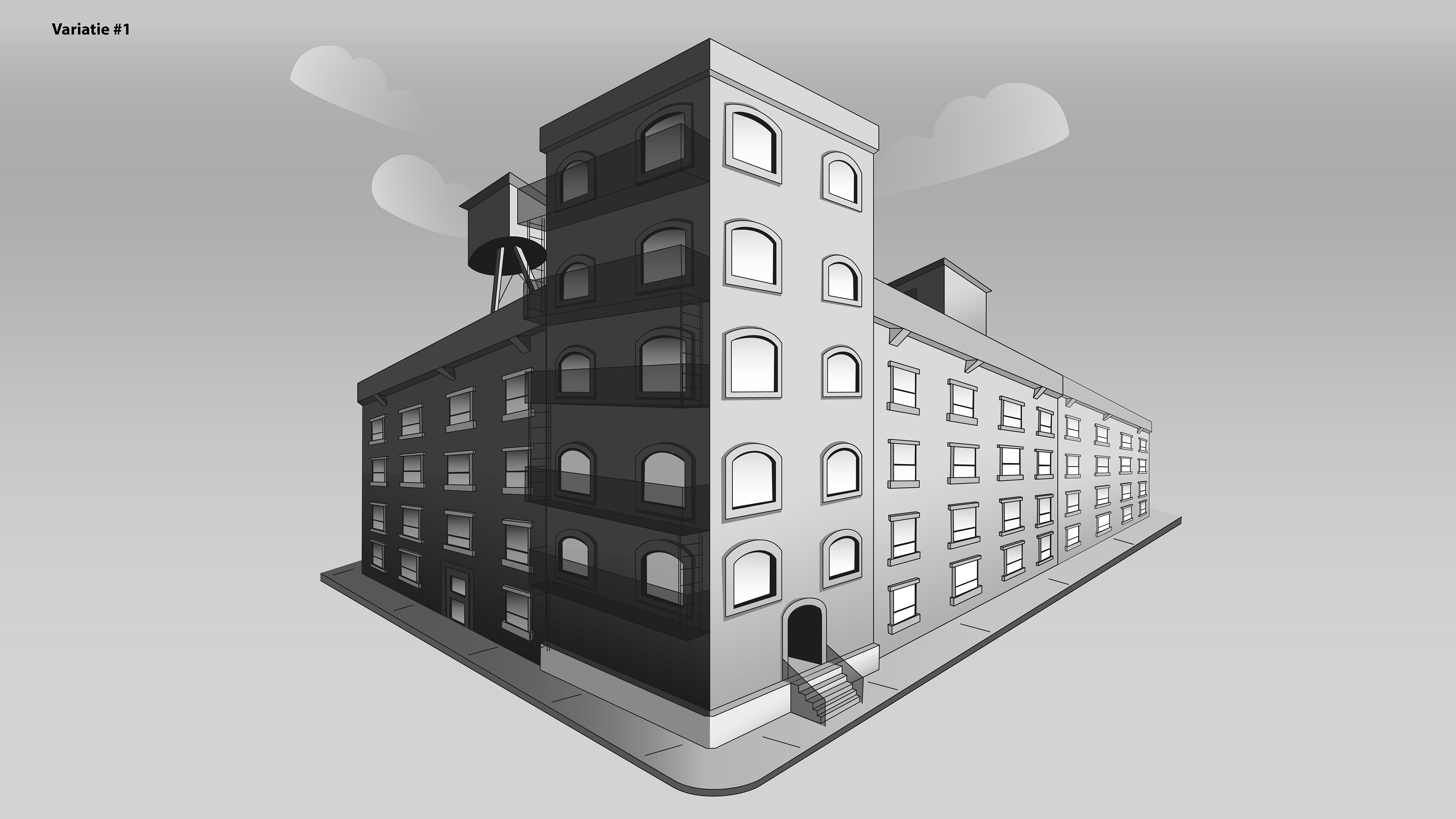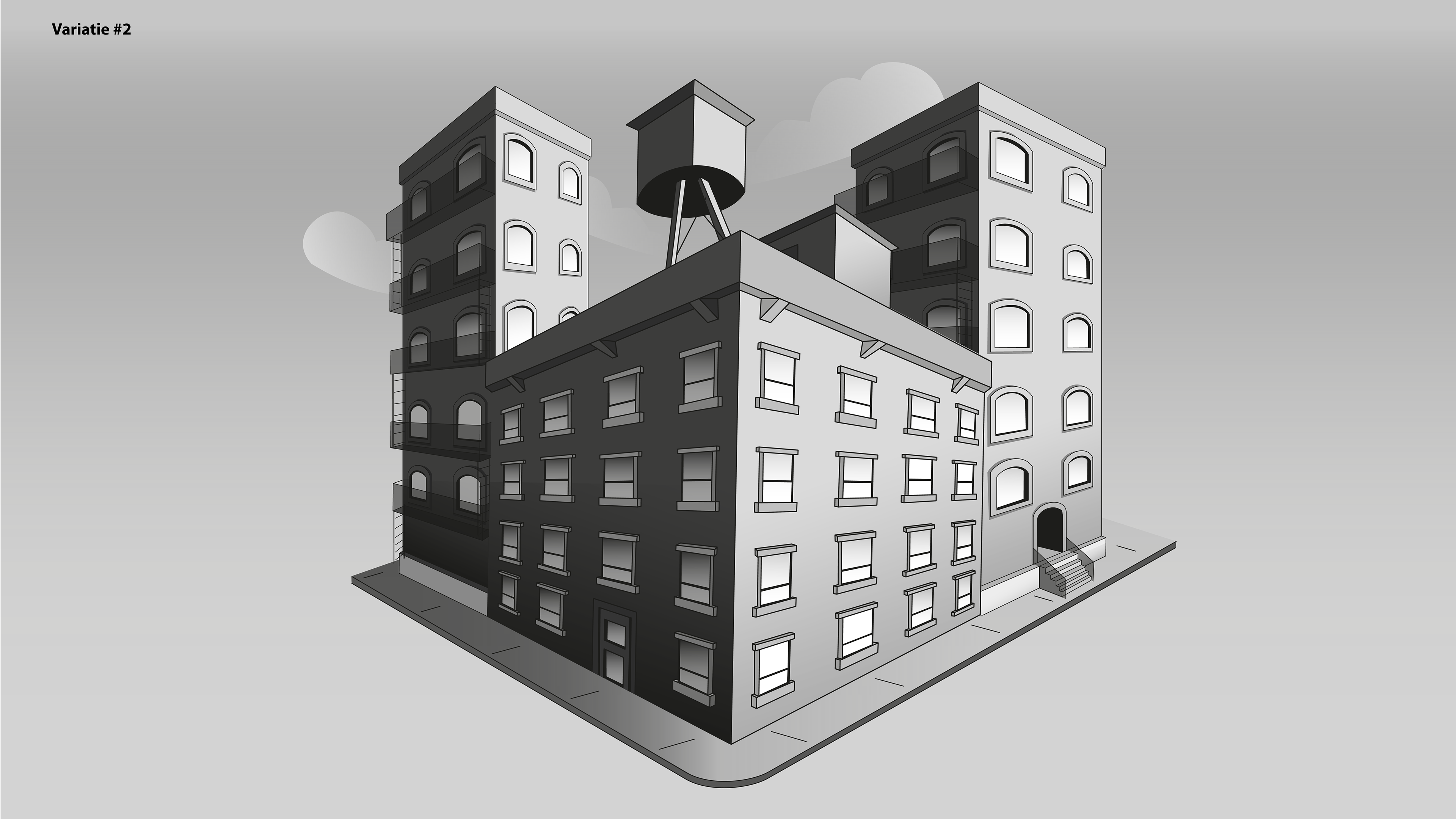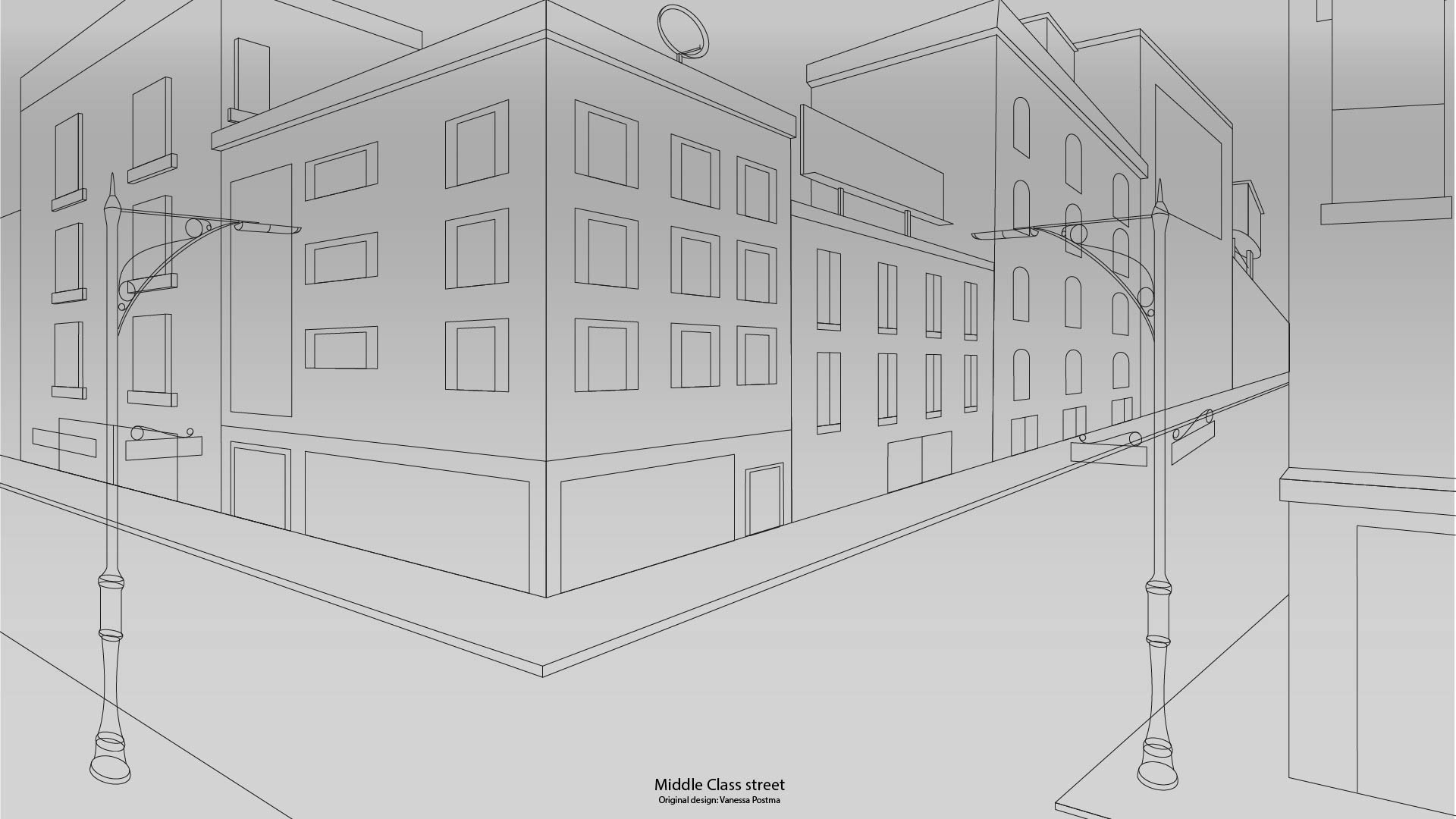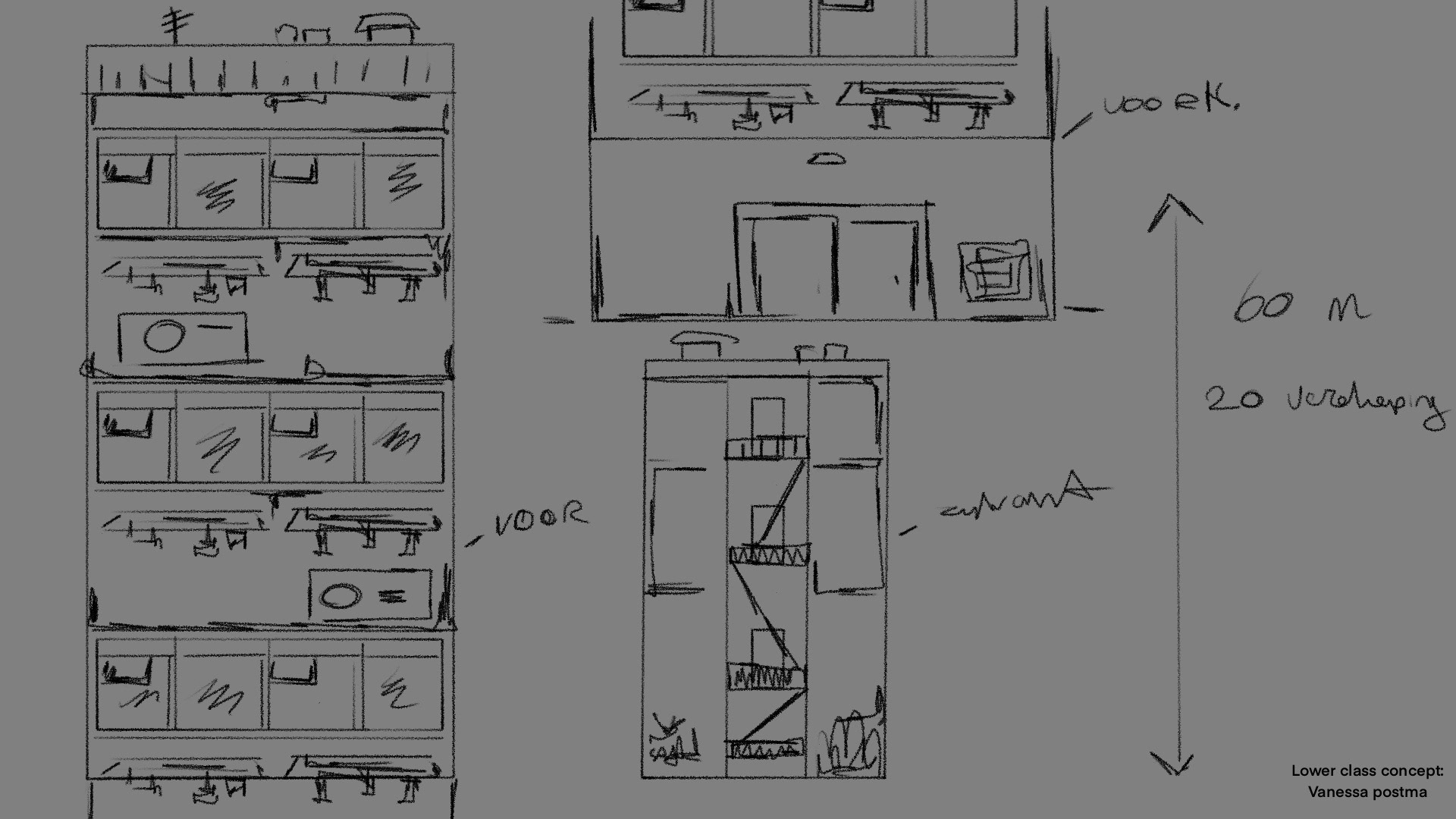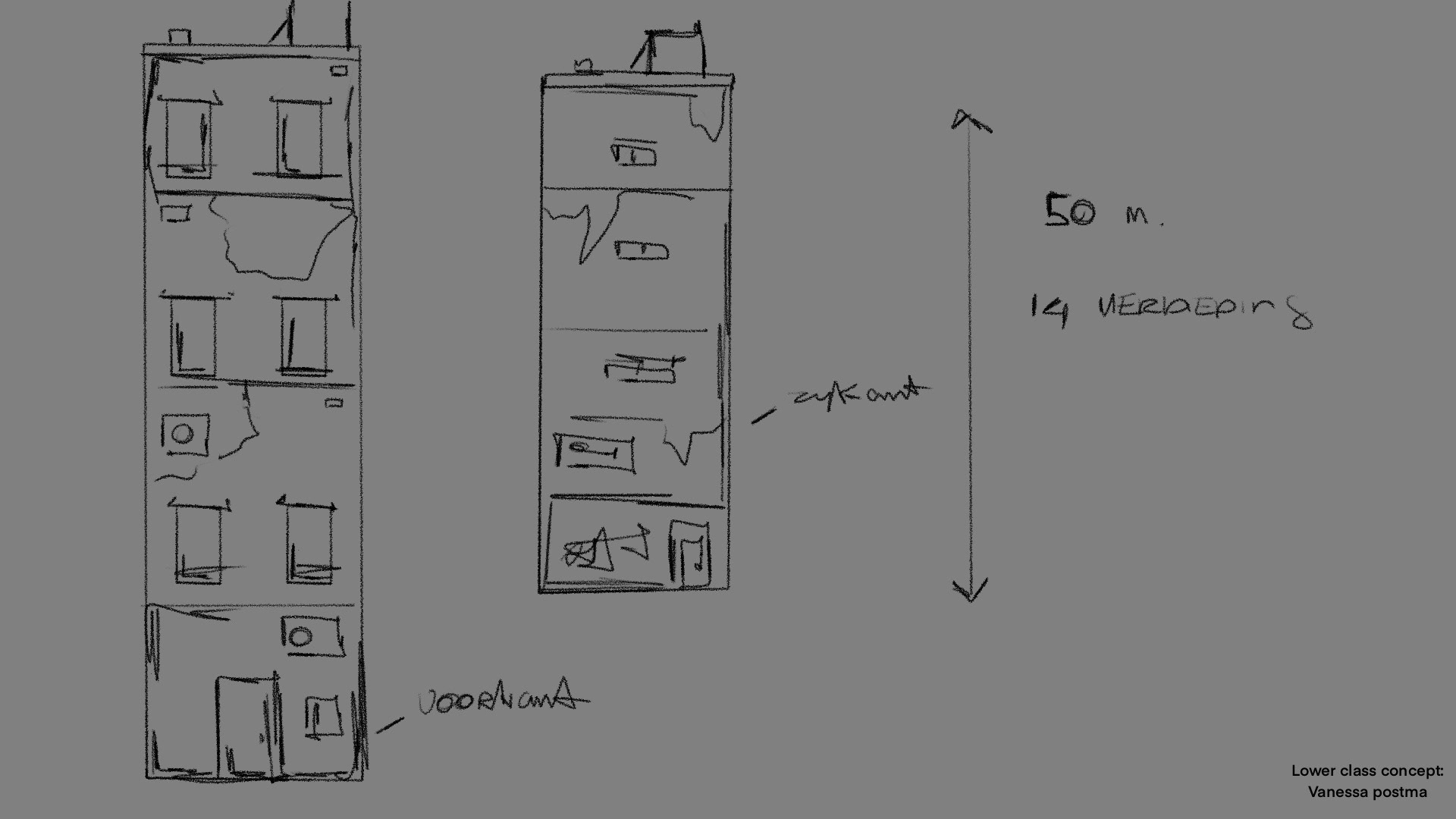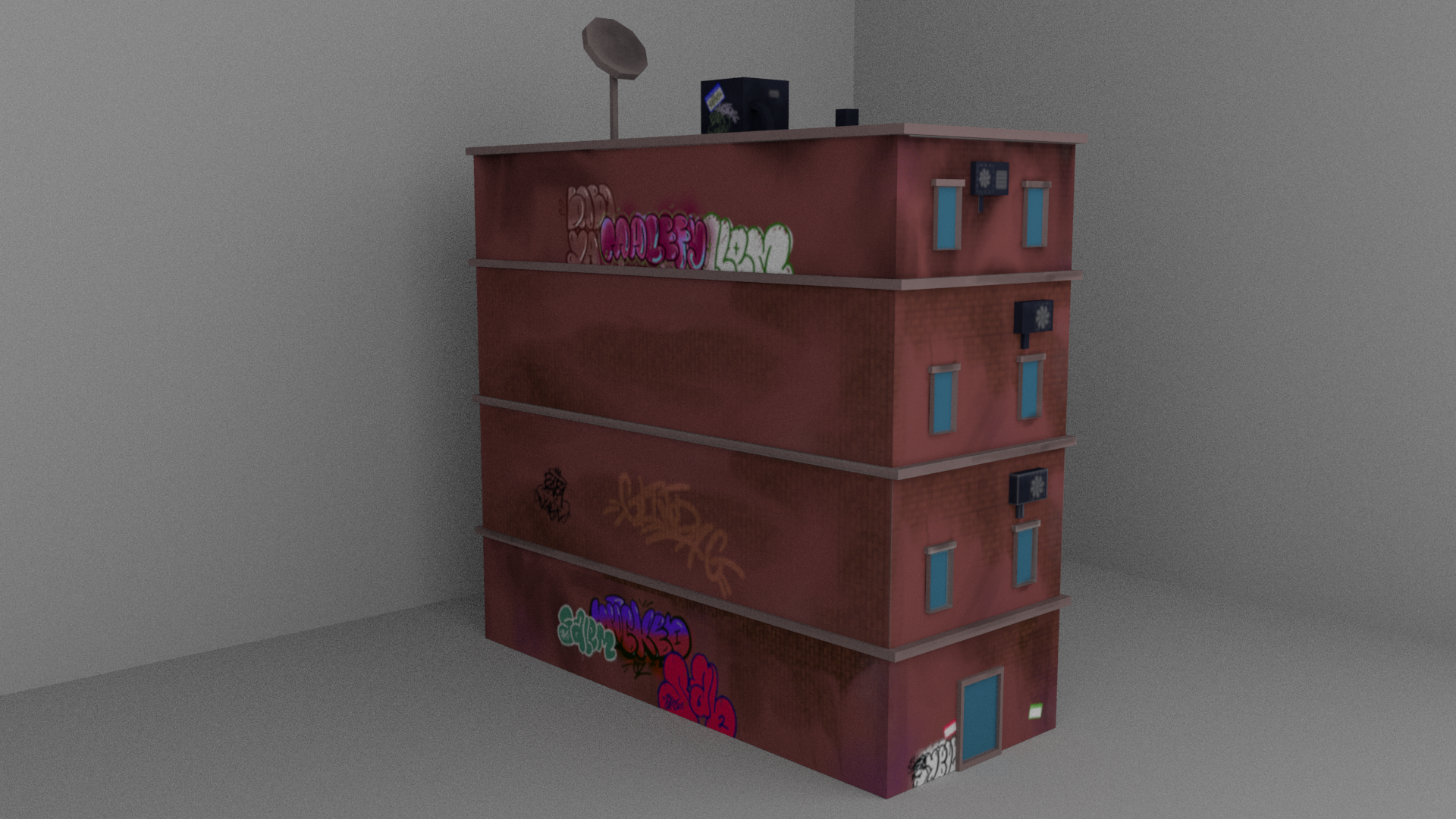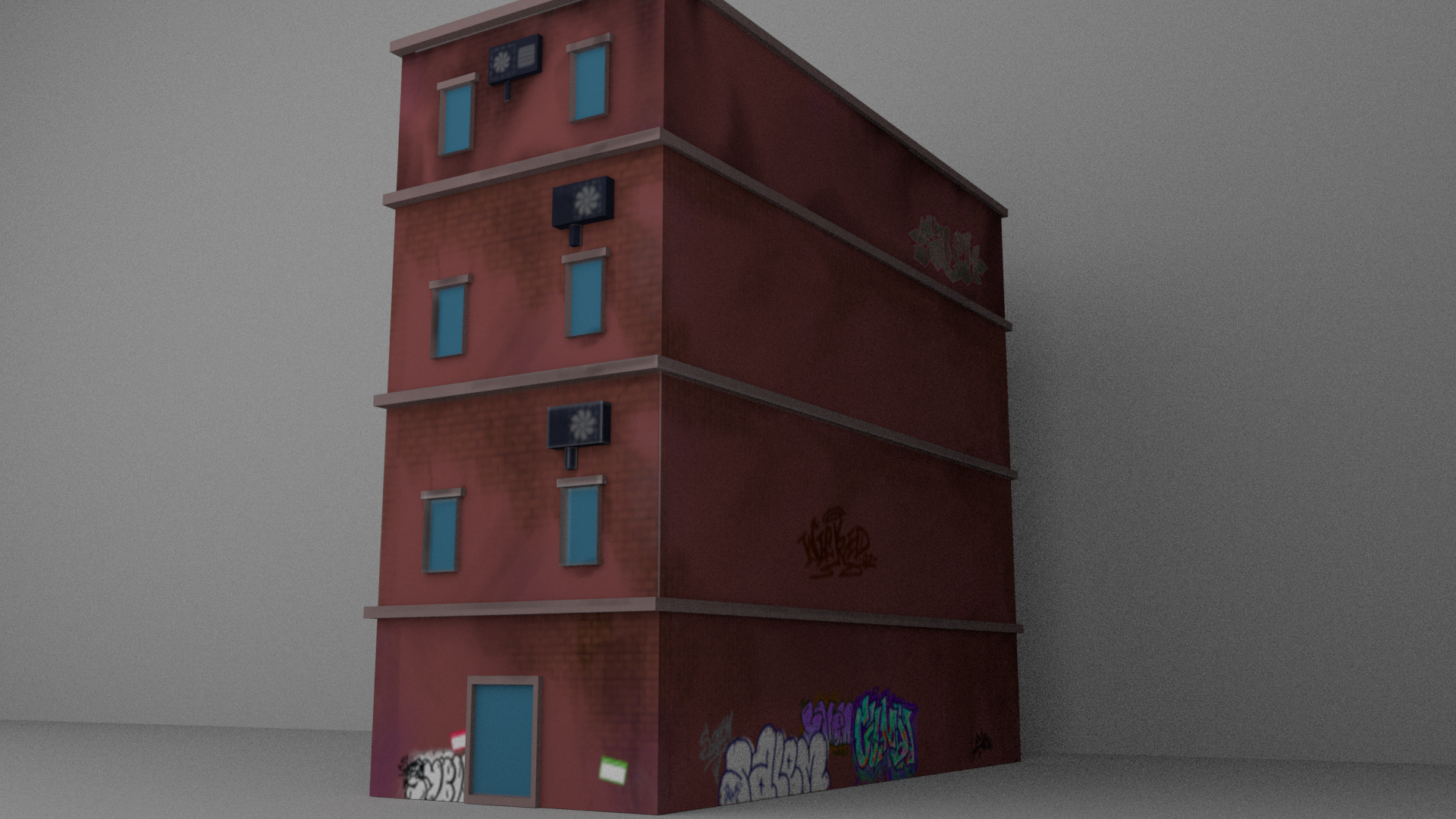 This is the 3d building I created for the game. On the building are some graffiti elements I created together with Damien Dekker.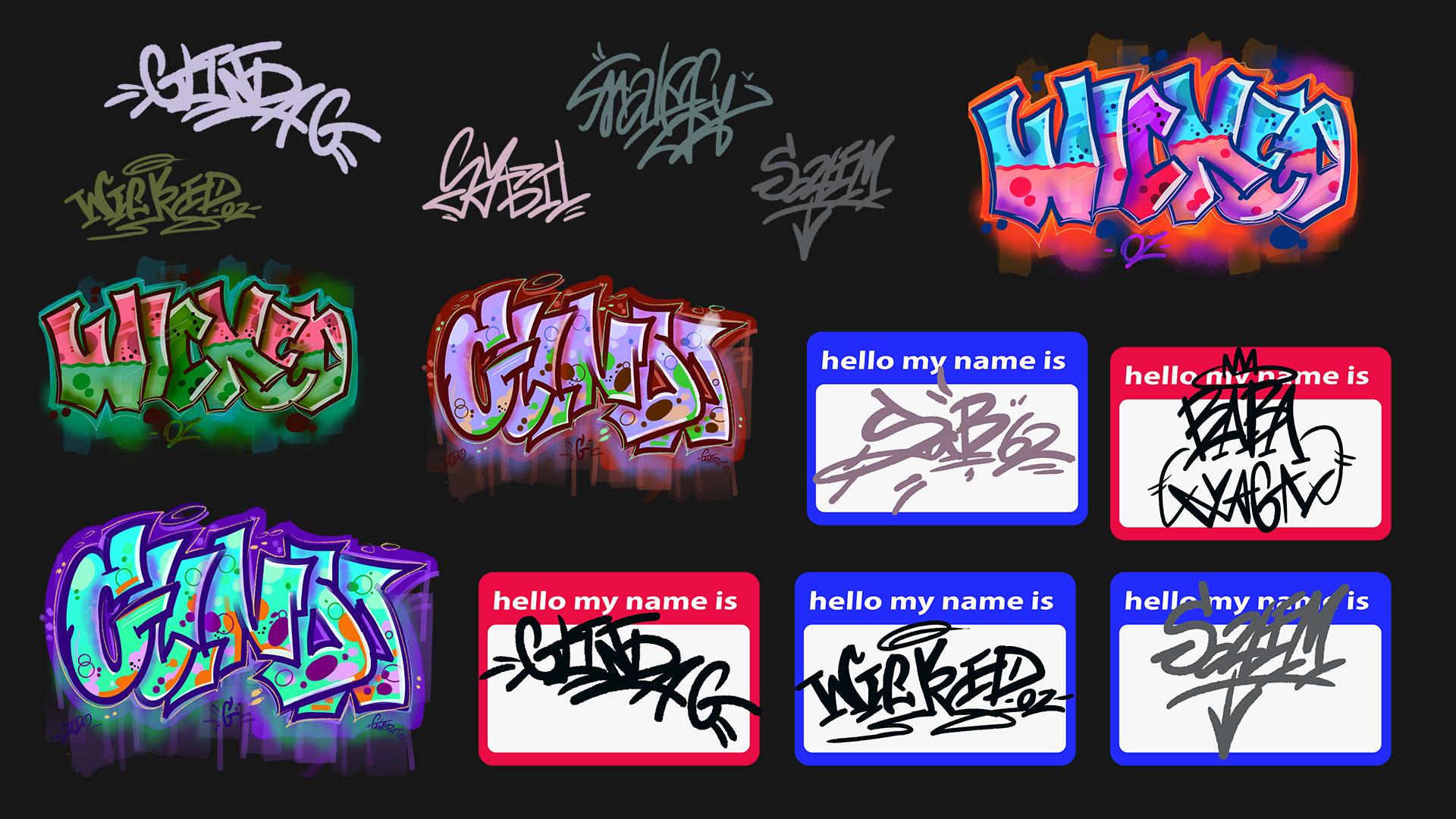 This is a graffiti sheet with the designs I created for the 3d buildings. The graffiti names are based on witches from movies, tv shows and witches from history. I illustrated them early in the process so that the rest of the team could use them when they were creating the textures of the other buildings.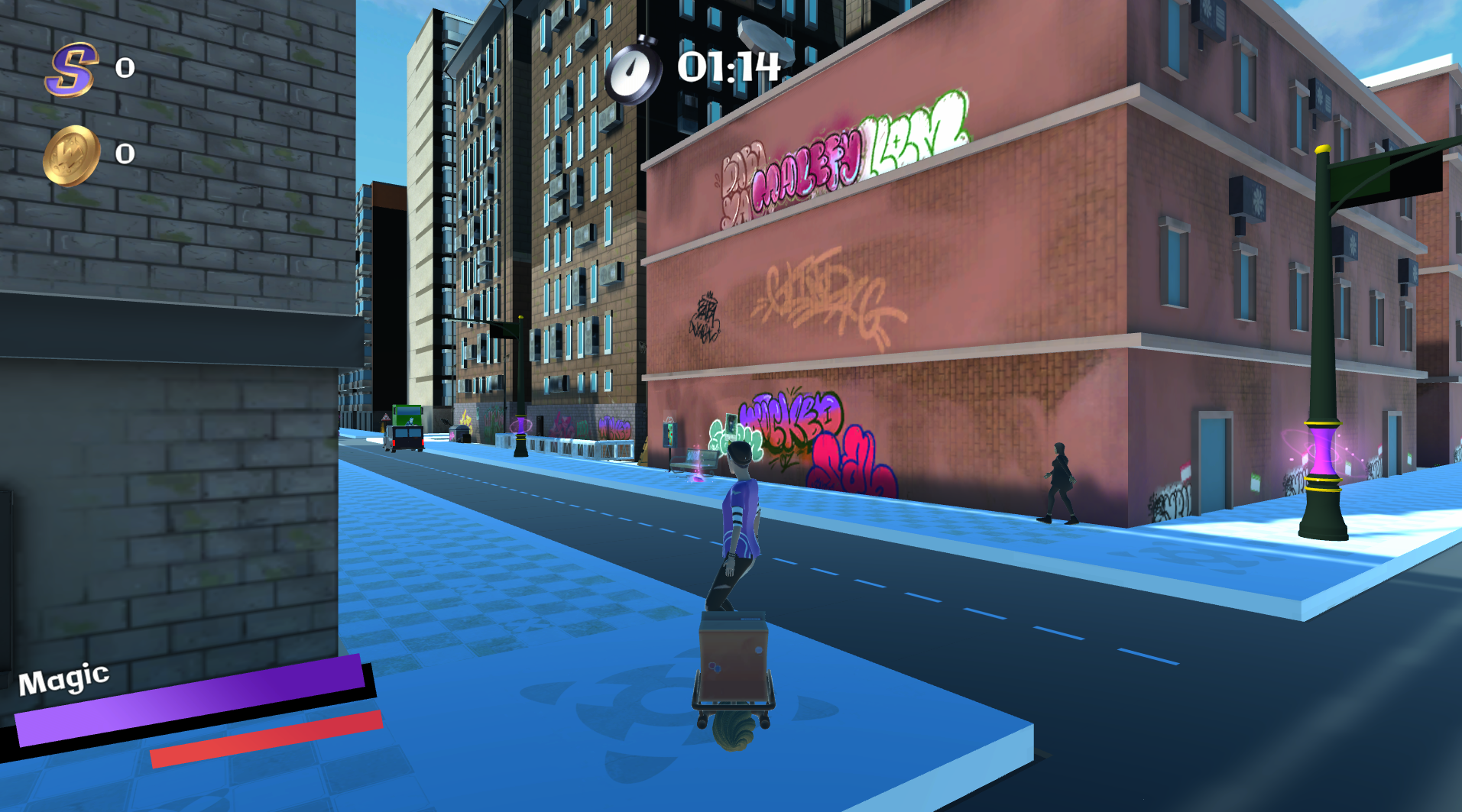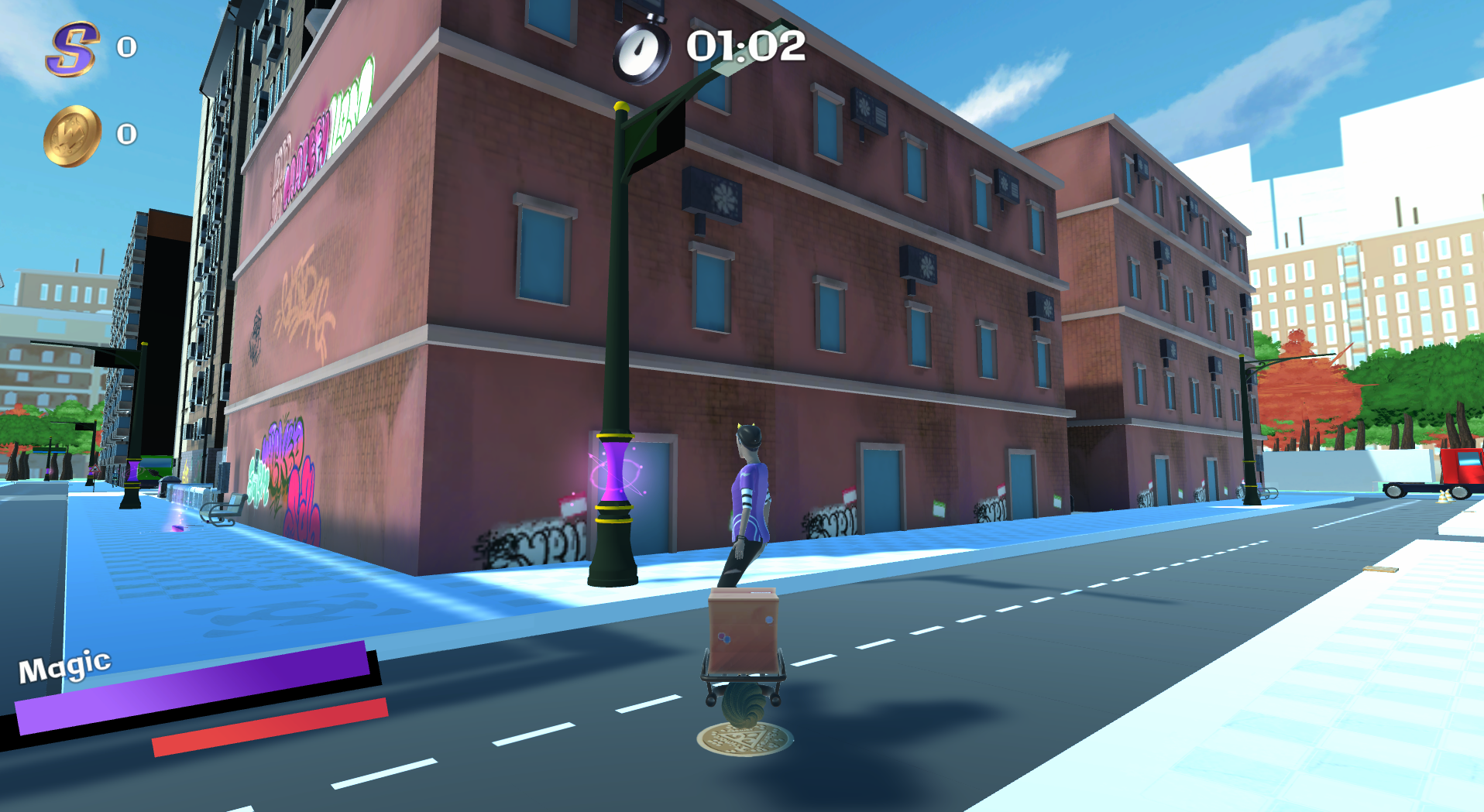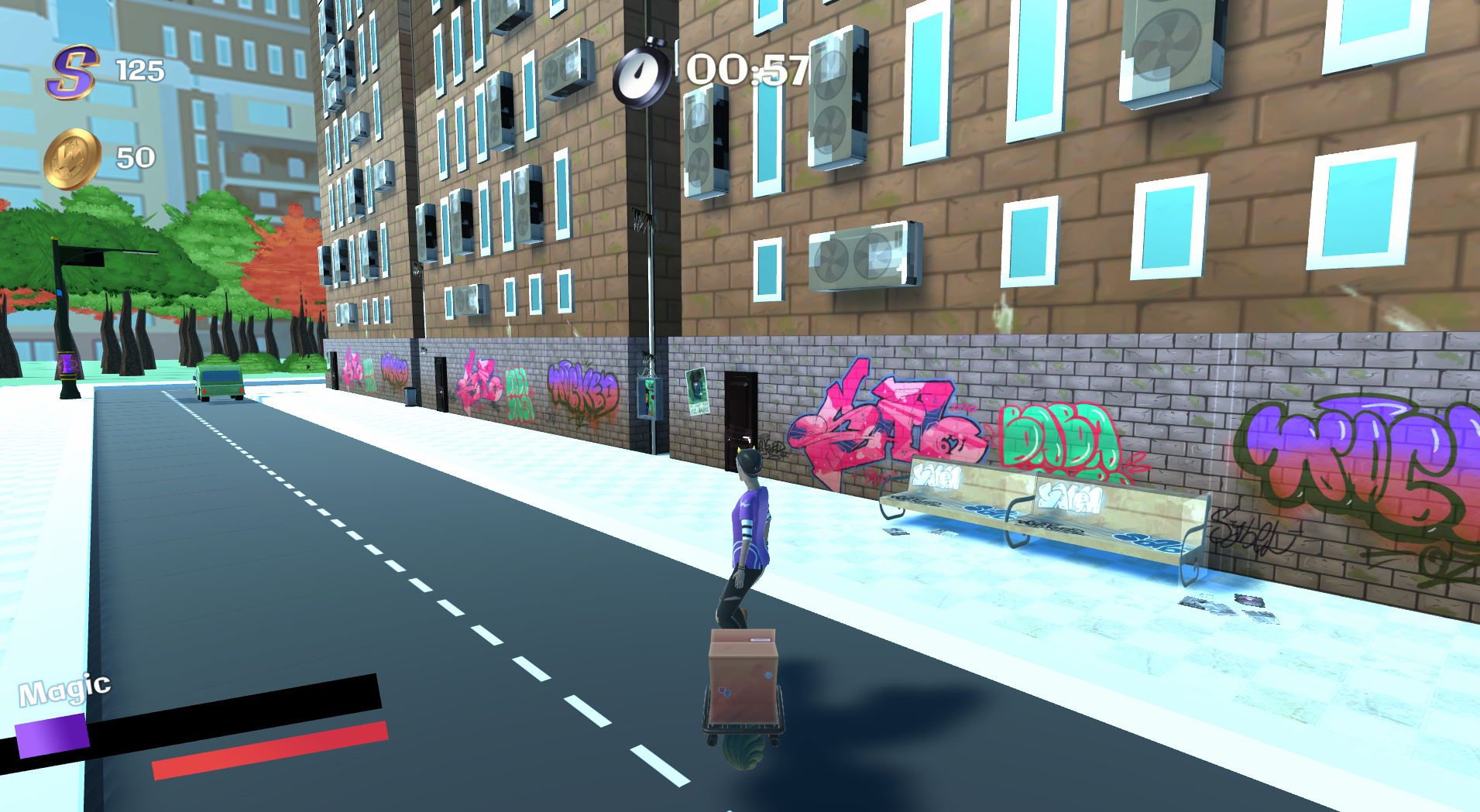 Above are some shots the final game and here you see the building I made with the graffiti designs of Damien and I on it.  This was a great experience to create this together with a great group of people. I'm very proud of this project.